I don't know about you, but I love affordable accessories! And thanks to Calypso Studios, you can have affordable accessories for less! Not only are the accessories adorable, but they are also perfect for fall.
Calypso Studios recently introduced a new line of affordable jewelry and let me tell you it rocks! Check out these wrap bracelets-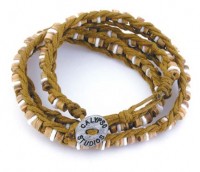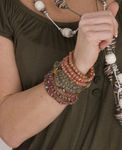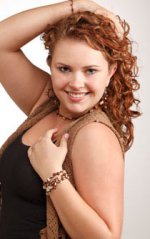 See? Aren't they cool? I'm in love with the entire wrap bracelet trend. And I'm in love with these wrap bracelets. They are very well made and are one of a kind. I mean what's not to love about a wrap bracelet?? And I love that you can wear these bracelets with almost anything!
Besides wrap bracelets, Calypso Studios is know selling Shag Bags. And since I'm a huge wristlet freak, of course I was all over these little things!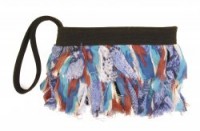 I was shocked at how soft the Shag Bags actually are. And I love the entire tie dye look! It's so unique and colorful. The Shag Bag wristlet measures approximately 7.5 x 5 inches in size. On the inside there is a separate zipper compartment. And it's great to carry small items when I don't want to be bothered with my purse. I love that it is made from recycled scarf materials. It's a great way to reuse someone elses discarded scarf in a fun, chic way.
Want some cute accessories? Then head on over to Calypso Studios! Be sure to fan them on Facebook and follow them on Twitter as well!