From shapewear to hairstyles to shoes, there are many "tricks" and secrets to look slimmer and younger without plastic surgery or losing a lot of weight.  Professional makeup artist Susmta Patel and a graduate of  the legendary Joe Blasco School of Makeup Artistry, shares her simple and quick makeup tricks that will make you look 10 years younger.
(1). Lighten up. Tinted moisturizers with luminescent particles or lightweight liquid foundations are best for lined skin.   Unlike pressed powder, which settles into wrinkles and makes the skin look even older, a light-reflective liquid formula creates the illusion of a glowing complexion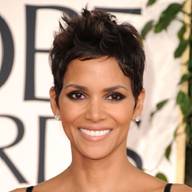 (2)Â Blur the edges. As we age, perfectly drawn eyeliner starts looking more dour than dramatic. Rimming your lids with an eye pencil will define the eyes and seem to plump lashes, but always smudge the line a bit afterward for a more flattering, soft-focus effect. And while a lip liner is a great tool for shaping the mouth, use the liner to fill in the whole lip so there isn't a hard edge.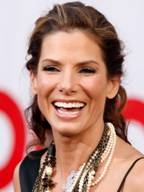 (3). Go light on lip color. Dark colors can look harsh and accentuate age spots and other imperfections. A lip gloss – not too shiny – looks much fresher.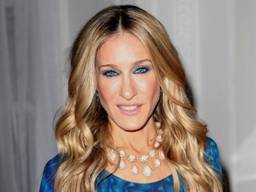 (4). Don't be afraid of shimmer. Formulas have evolved so much in recent years that they're not at all sparkly.  They just have a very subtle, softening effect.  According to Susmta, a dusting of shimmer shadow over the lids refracts light and brightens the eyes.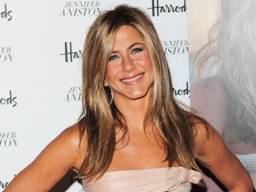 (5). Stick to creamy blushes and shadows. Older skin usually means dry skin, so creamy blushes and shadows are your best bet.   Also, powder blushes and shadows tend to settle into your fine lines and wrinkles, while creamier products "plump" up your skin.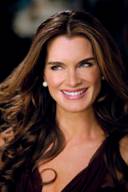 (6) Don't Go Skinny on the Eyebrows. Don't start going crazy when tweezing your brows, the higher the arch doesn't mean more years are taken away.  Once you hit your 30s, you'll want to be careful not to over-pluck your eyebrows since brows are less apt to grow back if you excessively pluck.
ABOUT SUSMTA PATEL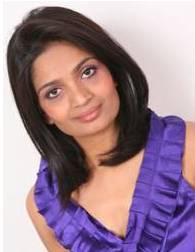 Susmta Patel is a multiple threat in the beauty industry as a licensed makeup artist, aesthetician, nail technician, hairstylist and waxing expert. Susmta was born in India and came to the US at the age of 20. This single mother wasted no time in diving head first into her passion for personal aesthetic services. As she says, "nothing makes me happier than the priceless smile of approval. This recognition motivates me to continue my pursuit of excellence."