Elemental Threads is a cool company that sells personalized products that YOU get to design! I got to design a Straight Wristlet.
Here is the bag that I designed-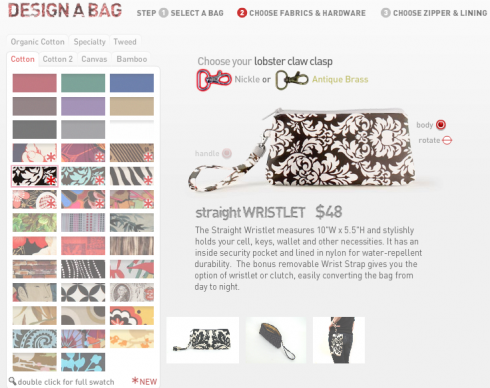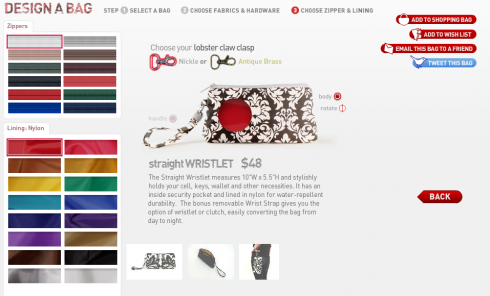 This bag is really lovely! The fabric is a lovely black and white paisley and the red lining and white zipper accent it beautifully! This wristlet is SO cute! It even has a inside pocket!
Despite it's small size you could fit quite a lot inside this little wristlet. I love that fact about it!
I love my new wristlet from Elemental Threads! It's SO well made! Unlike some bags it looks like it's going to last me for a long, long, long time! I highly recommend Elemental Threads! They have great customer service and ship super fast!
Discount-
Get 20% off your entire order when you use the code- TheFashionableGal
Shop Elemental Threads on the web here- elementalthreads.com
The product for this review was provided to us free of charge for the purpose of product testing. This does not effect our opinion of the products in any way. We only write about products we personally like and use, regardless of how they were acquired.