I was sent a lovely pair of Amelia ballet flats to review from Rockport.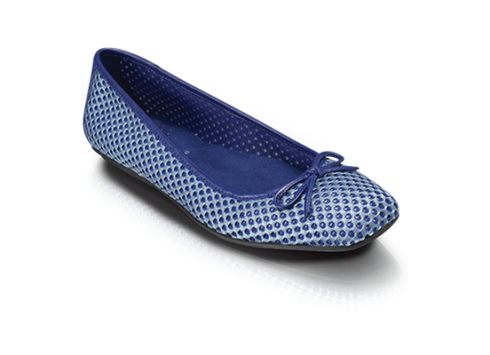 Check out the awesome design on these little cuties?? See, told you they were cute!
My thoughts:
These shoes are the most comfortable pair of ballet flats that I have ever owned! (And I own a lot of ballet flats) I wore them for a around 5 hours one day this week and my feet didn't get a single blister. And these flats are SO comfy! My feet feel cushioned and soft. It's hard to believe that I'm even wearing shoes!
These flats and flair and style to any outfit whether that be jeans or your favorite skirt. And can be worn for dressy occasions OR for a casual day out.
Overall, I am SUPER impressed with the quality of these shoes and LOVE them! They are a permanent member of my wardrobe and will be used a lot these summers!
Buy these shoes on the web here. (they are well worth the money I assure you!)