The Borghese Rapido Fast Dry Nail Lacquer collection is a quick-drying formula that is available in long-lasting colors. Borghese invites you to discover the new Rapido Fast Dry Lacquer collection in bold brights and chic Italian neutrals. Evoking all the vivid colors of a garden in bloom, and the sophisticated hues of city style, Borghese's new nail lacquers complement every wardrobe.
These long-wearing, nail-strengthening lacquers contain Borghese's exclusive Aqua di Vita complex to help restore moisture and balance, while Micronized Gemstones add strength and brilliance. Each shade comes with a special Duale Curve Tip Brush custom designed to hug the shape of your nail for smooth, flawless application that lasts up to seven days. The rich, saturated hues are free of DBP's, Toluene and added Formaldehyde.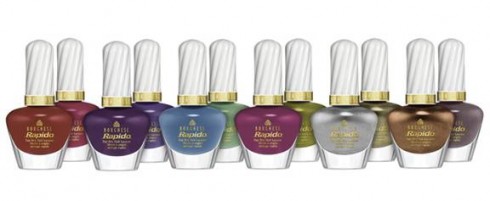 The Borghese Rapido Fast Dry Lacquer Collection includes:
Vigneto
Marino
Mochaccino
Chroma
Lira
Menta
Violetto
Maraschino
Siena
Rosso
Anemone
Limoncello
So are you going to order the new collection? And what's your favorite color from the collection?