I'm in love with Bath and Body Works so when they offered to send me some of their new Pocket Bac's and Royal Lip Gloss I was delighted!
Pocket Bac's-
Can I just start by saying that I hate, and I mean h.a.t.e convential hand sanitizers! They stink, they make me stink, (which is a huge no-no! I don't want to smell like I just came out of a hospital thank you very much!) and they are just overall nasty. (shudder) So I fell head over heels in love with new pocket bacs! The wonderful people at Bath and Body Works sent me all three of the Royal Pocket Bac's scents-
If The Tiara Fits– (berry)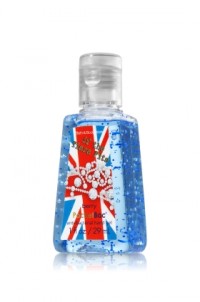 To be honest with you I've never smelt a better hand sanitizer! It smells SO good! You can't even tell it's a hand sanitizer. I love fruity scents and this berry hand sanitizer fits the bill! Plus it fits into my purse and pocket perfectly!
Royal Pucker– (grape glam)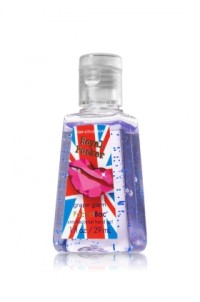 This sweet smelling hand sanitizer will have grape lovers (like me) going nuts! It truly does smell like grape! I was glad that it didn't smell synthetic at all! That was a major plus for me.
Princess In Training- (candy apple)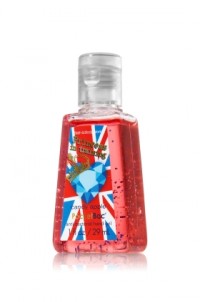 I LOVE this scent! It smells just like apples! I adore it! It's so yummy! 🙂
All of the new Pocket Bacs fit into my purse and pocket perfectly! I love them all! I just adore the sparkles that are in them! And aren't those bottles just plain cute??? All of the Pocket Bacs are $1.50.
Princess In Training Lip Gloss- (orange)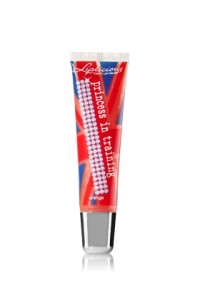 I'm a lip gloss junkie. And I loved this lip gloss! It's a light pink color that gives just a hint of sparkly color to your lips. Plus it tastes wonderful! I love the orange taste! And while this lip gloss stayed on for a good length of time I found my self re-applying it as it tasted tasted sooooo good! It's almost a orange creamsicle flavor that tastes simply yummy! (I love orange creamsicles by the way, I know it's so un-healthy, but they are just SOO good!)
For the price you get a good sized tube of lip gloss that I am definitely going to buy in the future! I can't wait to try all the other lip glosses in the Royal Lip Gloss collection!
All of the Royal Lip Glosses are $8.00
Overall I've found a new obsession thanks to Bath and Body Works! I'm throwing out my old hand sanitizers and my Royal Lip Gloss is staying in my purse till I run out! 😉
To purchase these products please visit- bathandbodyworks.com
The product for this review was provided to us free of charge for the purpose of product testing. This does not effect our opinion of the products in any way. We only write about products we personally like and use, regardless of how they were acquired.