So all you ladies know how much I love anything Eco-Friendly and fair trade right? Well I recently came across a jewelry company called the Leakey Collection. The Leakey Collection has a great mission check it out below:
A design company built on innovative uses of natural materials to create a line of competitive products in the contemporary global market place. Product lines include interior/home accessories, gift, jewelry and women's fashion accessories.
A company dedicated to creating employment opportunities for rural Kenyans.
A company dedicated to training and educating people in sound business practices in order to enhance their chances for employment, entrepreneurial opportunities and life long opportunities.
A company dedicated to designing new ways of working with natural materials while maintaining environmental and cultural integrity.
A company with the goal of enhancing understanding between Developed Nations and Africa using products and commerce as a vehicle.
I was sent two different product to review: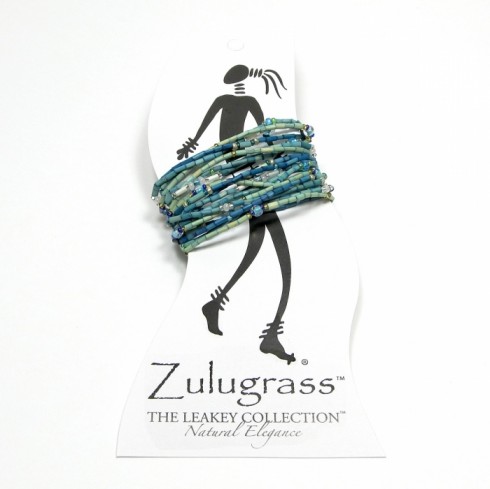 Zulugrass Calm Blue Strands- These 'strands' can be any sort of jewelry! A necklace, bracelet, or anklet! I've tried them out as a bracelet and as a necklace and it works great both ways.
I love the pretty bluish green color to this jewelry. It's very pretty and the beads give it a "pop" of color. You can buy this jewelry (4 strands) for $42.00 at the above link.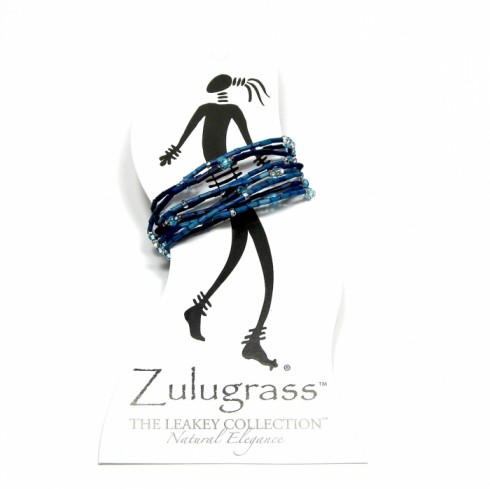 These jewelry pieces are a dark blue with beads to give it a pop of color. Like the above mentioned jewelry they can be worn as a necklace, bracelet, or a anklet. You can buy this jewelry for $21.95 at the above link. (2 strands)
This jewelry is very comfortable and pretty and easily makes a great addition to your Spring wardrobe! I love Leakey Collection for their Fair Trade standards, fashionable jewelry, and fast shipping! And I highly recommend them!
Find out more about the Leakey Collection at leakycollection.com
* The product for this review was provided to us free of charge for the purpose of product testing. This does not effect our opinion of the products in any way. We only write about products we personally like and use, regardless of how they were acquired.