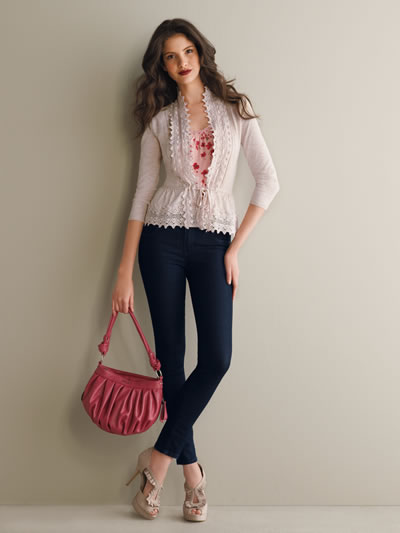 When Khol's asked me if I would like to review two of their new spring items I choose the Elle Crochet Cardigan and Elle Floral Chiffon Knit Top.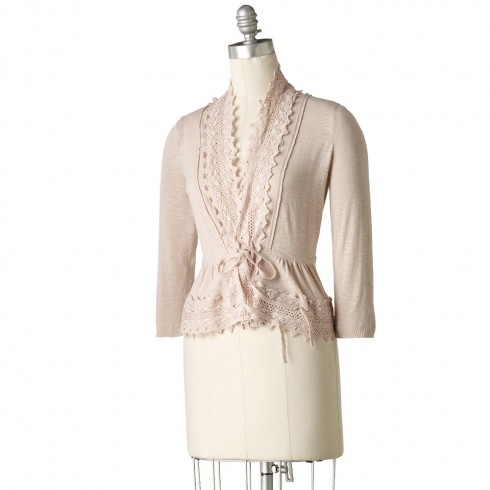 Cardigan:
One of the reasons I love Kohl's is because they sell cute, comfy, affordable, yet versatile products. And this lovely cardigan by ELLE is another one of their lovely products! I LOVE this cardigan! It is so pretty and perfect for a cool spring day or a summer night. It is a very soft cardigan that goes great with your favorite tee. And plus it has some lovely crocheted touches for extra flair! I'm in love with it! This piece is defiantly going to be a staple in my closet this Spring!
You can buy the ELLEâ"¢cardigan for $50.00 on sale for $34.99 on Kohls.com here.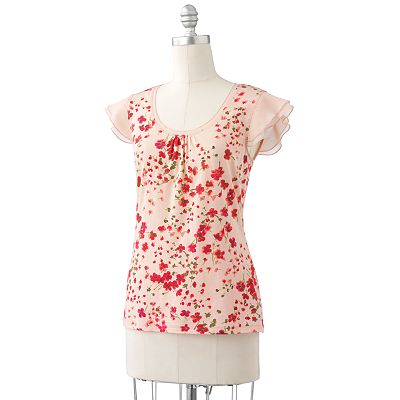 Knit Top: Oh, my goodness! I always knew Kohl's had great clothing, but when I tried this top I didn't want to take it off! It's so soft and comfortable. And yet it looks so pretty! However my only concern with it is that I got a size small and it's big on me so if you're slender I'd recommend going a size smaller then you normally would wear. (I should have gotten a xs) Other than that I LOVE my new Elle top and can't wait to wear it this summer! 🙂 And the best part is this top looks great with a skirt or a pair of jeans!
You can buy the ELLEâ"¢ knit top for $34.00 on sale for $22.99 on Kohl's.com here. (it's well worth the money I assure you!)
I love the new Elle Collection and recommend that you stop by your local Kohls and pick up some ultra comfy, super cute, yet affordable clothing!
The product for this review was provided to us free of charge for the purpose of product testing. This does not effect our opinion of the products in any way. We only write about products we personally like and use, regardless of how they were acquired.