I'm a personal care product junkie. I use lip balm, lotion, and soap every single day. Lotion and lip balm over 5 times a day. So when Best Bath Store a all natural bath product store offered to send me three of their lovely products to try I accepted.
I was sent a:

Lemon Lime Lip Balm-($3.95)
Out of all of the products I tried this one is my favorite. I love all things citrus and this lip balm is absolutely wonderful! It smells exactly like lemon/lime and does a great job of moisturizing my lips. It's hard for me to believe that the only ingredients are-Cocoa Butter, Beeswax, Almond Oil, Lemon Essential Oil, Lime Essential Oil and Vitamin E. Impressive eh?
Orange Body Bar-($4.95)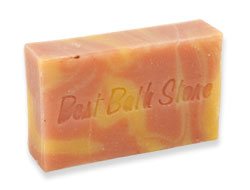 Can I just say that this soap smells yummy? I love it! It does a good job of cleansing your skin and leaving it feeling silky smooth.
Jasmine and Pink Grapefruit Bath Bomb-($5.95)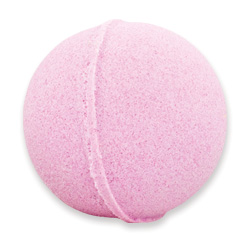 This bath bomb is a lovely smelling bath bomb that smells like floral and citrus scents all in one. It's very relaxing and is perfect for a warm bubble bath at the end of the day.
To purchase Best Bath Store's lovely products please visit-bestbathstore.com
The product for this review was provided to us free of charge for the purpose of product testing. This does not effect our opinion of the products in any way. We only write about products we personally like and use, regardless of how they were acquired.