Nothing sounds fancier than The Annual Haute Joaillerie Day which took place this past week in Paris. Us normal folks let this day come and go without a bat of an eyelash but some of the biggest fashion houses showed their flashy jewelry lines with some very interesting and inspiring pieces.
I don't know about you, but I definitely cannot afford Chanel and Dior, especially when it's brand spankin' new but that doesn't mean we can't take inspiration from some extravagant pieces. Here, let me show you what I am talking about. You see a piece of jewelry that you love. What is it that you love? The colors? The shapes? The specific details? Take those things and apply them to your search for your own beautiful baubles.  Take a look at what I took from these designer pieces.
CHANEL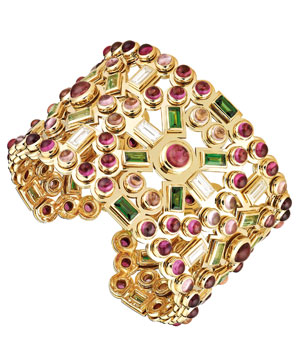 A classic sort of piece from a classic sort of fashion house. What I loved about this piece is the different colors that would most definitely make this an eye catching cuff to wear.

My Inspired (and affordable) Option
The Glamour Rock Bracelet from Forever 21 ($12.80) is current and youthful, adding sass to any outfit. I think that a colorful cuff, especially at this price, is a MUST-HAVE for a playful and eye-catching accessory.
DIOR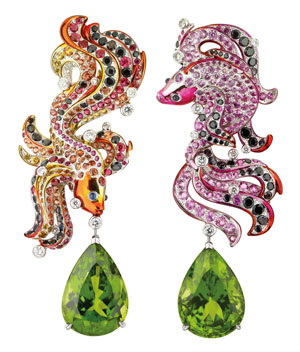 Absolutely Gorgeous! I love the idea of hanging animals of any kind from my ears. It definitely screams "STATEMENT PIECE" and I am all about getting attention for my accessories.

My Inspired (and affordable) Option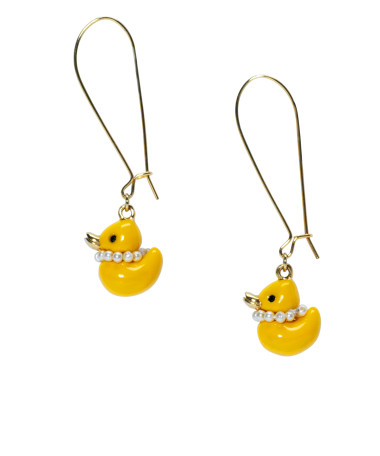 You are probably wondering how I got from fish to ducks. Well, I took inspiration from the animals. Since I am not going to any gala balls anytime soon, the Dior earrings would be a little much but couldn't you just imagine how cute these Betsey Johnson Dangling Duck earrings ($35.00) would look with a pair of jeans and a white tee? STATEMENT PIECE!
It's all about what you take as inspiration and molding it into what is good for you! Now go get yourself some baubles! Pretty ones!

Via Style.com