From first dates to job interviews, we've all got people we want to impress. The purpose of makeup is to enhance your natural beauty, but it is essential to apply the right colors and intensity for every occasion. Whether it be sultry, glam, or au natural, there's a time and place for every look.
"The same makeup MO doesn't always work for both day and night; work or play," says Jessica Lauren, New York-based makeup artist, laser technician and all-around beauty guru. "Many of my clients know the look they want, but need guidance when selecting the appropriate colors and tools." According to Jessica, most women's beauty arsenal is stocked with a variety of shades, pencils, glosses and makeup brushes to create multiple looks. But choosing the right look can be a challenge
for any beauty buff. "It's important to consider the occasion you are preparing for, time of day of the event, as well as the time of year," says Jessica. "It's also important to match the makeup to your outfit and hairstyle. From head to toe, your overall look should be fluid."
Nine to Five:
I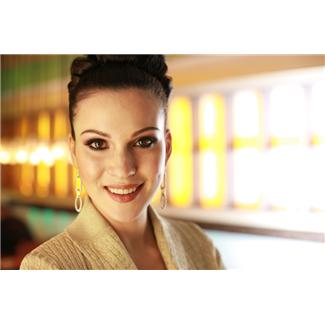 f you're pounding the pavement in search of a better job, it's only a matter of time before you're called in for a job interview. "Working Girl may be the ultimate chick flick for the career gal, but the tricolor eye shadows, junk jewelry and patterned hoses are…well so 80s," says Jessica. When it comes to makeup and how much of it you should wear, Jessica notes less is more. "Your look should leave an impression that you are well-groomed and professional. However, if you overdo your makeup, that impression may be the reason you don't get the job."
The Look:
Skin: Use a tinted moisturizer to keep the skin looking refreshed but not too overdone. It's best to reserve thick concealers to cover blemishes, dark circles under the eyes and as a shadow base, recommends Jessica. Add some extra pigment with a soft colored blush to gently highlight the cheeks yet maintain a relaxed vibe.
Eyes: To achieve the natural look, Jessica suggests using a light beige eye shadow and then carefully blending a slightly darker shade into the crease of the eyelid. Using a very light or white shade on inner corners of the eyes help you appear more awake. "Keep the natural tone to the eyes by going easy on the eyeliner and light on the mascara,"recommends Jessica.
Lips: Statement colors on the lips should be saved for outside of the office, urges Jessica. Stick with nude or soft berry shades to complete the professional look.
After Hours: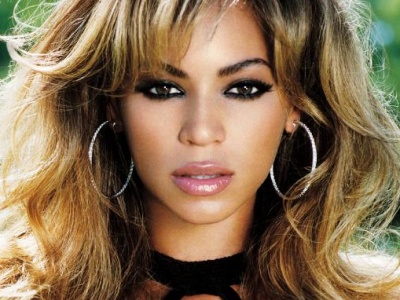 "GTL" baby…Gloss, Touch-Up, Lipstick. "For the ultimate party girl, you need what I call impact makeup," says Jessica. "Sultry, smoky eyes are always, always a good look for a night out on the town. Finish the smoldering look with glossy nude lips and peachy cheeks."
The Look:
Skin: Use a liquid foundation followed by a yellow based concealer to spot treat any imperfections and under eye circles, recommends Jessica. Follow with blush on the apples of your cheeks to balance the face and complete the look. Highlight your cheek bones with a touch of luminizer for an added glow.
Eyes: To add fullness to eyebrows, Jessica suggests filling them in with a soft brow pencil followed by a powder shade. Create a sultry look by adding a dark color like coal or taupe in the crease of the eyes. Make the inner eyelids "pop" with a silver or gold shimmer. For a more dramatic effect, Jessica suggests layering two coats of mascara on both the upper and lower lashes.
Lips: Prevent lip color from feathering by using a lip liner. Jessica suggests using a shade that blends in with your lip color. Create a pouty lip with a lip plumping lipstick followed by a gloss with shimmer.
Date Night: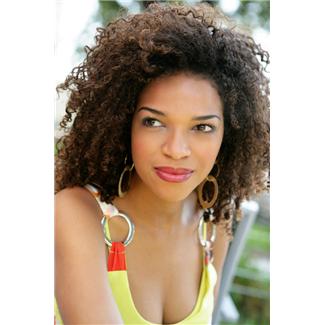 Between picking out the perfect outfit and remembering to bring your Altoids, you have enough to do to get ready for a date let alone thinking about the perfect makeup! "It's all about fun and flirty makeup on date night," says Jessica. "For an evening date, you want to focus on your eyes. To add a touch of glamour to your look, opt for shimmery gold eyeshadow. For lips, top with pink liner and sheer gloss."
The Look:
Skin: Use a mineral liquid foundation that is sheer with a cream concealer to spot treat any redness, dark spots, or under eye darkness. Top with a mineral loose powder to set. For a sun kissed glow, add a bronzer with some shimmer to your forehead, nose, and cheeks. Lightly brush bronzer onto your chest as well for a consistent glow.
Eyes: "You want to make sure it's not too heavy, but enough to draw him in," says Jessica. Apply a bronze or champagne color shadow to the eyes with a darker color in the crease. Use mascara that adds length to the upper and lower lashes.
Lips: For a night out, Jessica suggests going with peachy pinks topped with a gloss that is the same color as the lipstick, but adds some shine.
Meeting The Parents: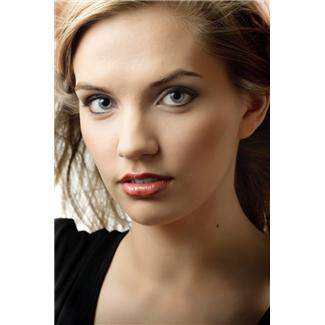 Meeting a man's parents for the first time can always evoke a bit of anxiety. After all, you want to make a good impression. "People tend to read a lot into someone's personality based on how the person looks. Right or wrong, it's human nature," says Jessica. "Don't go over the top with your makeup – think pretty and natural. Save the smokey eyes for girls' night out."
The Look:
Skin: For a natural look that will provide more than enough coverage, Jessica suggests using a mineral powder over a mineral concealer. Enhance natural beauty with a soft pink or soft peach cream blush.
Eyes: For this occasion, Jessica suggests leaving the shimmer eye shadows in the makeup bag. Keep the soft, natural look going with neutral color shadows like earth tones or soft mauves in matte.
Lips: Keep it light with a tinted lip balm or clear gloss, but nothing that is too shiny.
About Jessica Lauren:
As one of New York's top leading makeup artists, Jessica Lauren's work has been seen in magazines and several fashion events. With over 12 years of professional experience, Jessica specializes in airbrush makeup and lash extensions. As a certified laser technician, she continues to master her craft perfecting not only the latest and greatest makeup trends but also effective skincare treatments and techniques. With her MAC Pro Member status, Jessica continues her abilities through advanced
makeup techniques, allowing her to do makeup for television, theater, and fashion events and editorials. Truly a force to be reckoned with, Jessica is on the forefront of the makeup industry. Most recently, Jessica has embarked on her latest beauty endeavor with the grand opening of Studio Tres Jolie – a luxury makeup studio and spa. For more information, please visit: www.studiotresjolie.com