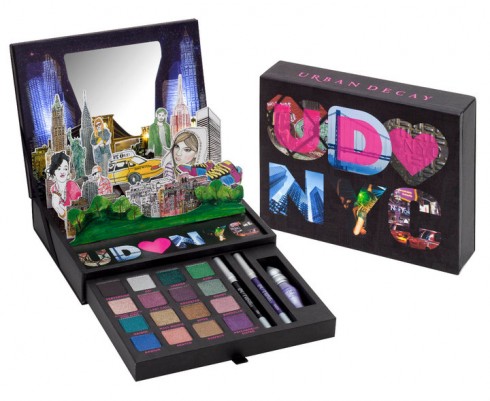 I just saw a sneak peak of Urban Decay's Holiday 2010 collection on Facebook.  I think my heart leapt out of my chest and my wallet out of my purse simultaneously.  I JUST got home from a trip to NYC and and am missing it already!  This is an adorable representation of the city, and the combination of Urban Decay favorites.  Both the box's cover and the interior pop-up are very appealing to me…  I'm a sucker for great packaging.
Here's a closeup of the makeup included: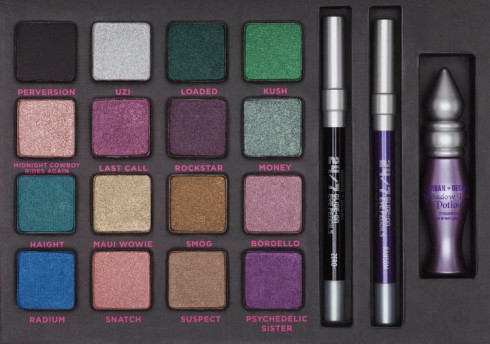 What do you think of this set?  I'm not sure when it will be available or what the cost will be – yet – but I'll be sure to have the info when I have it!
If this is priced in your budget range (or perhaps a bit over, oops!) will you be picking it up?  Why or why not?  Share your thoughts in the comments!