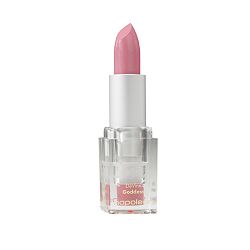 From subtle to sassy, DéVine Goddess empowers you with sophisticated and chic colors.
This signature series is enriched with herbal extracts and antioxidants to pamper your pout – leaving lips color saturated for seduction. Transcend to timeless beauty with DéVine Goddess.
Summer is an exciting season – there's so much to do, see, and enjoy.  The daylight lasts longer, the weather is inviting, and I don't want to spend all day on my makeup.  I currently have two go to looks for the season, both of which I can pull together in about fifteen minutes.  The first focuses on peachy shades, and the second involves pink lips and cheeks.
In order to ensure that these looks go on fast and stay all day, I've had to search out the perfect products to incorporate.  Recently, I received some Napoleon Perdis products to review.  To be honest, I wasn't thrilled with all of them – perhaps because they weren't really seasonally appropriate.  However, a few did stand out from the pack.  My hands down favorite – and my go to pink lipstick for summer – is Devine Goddess in SMP
.
The photo above doesn't do SMP justice; in person, it's about the same shade as my beloved Rose pigment from MAC.  The formula is creamy and contains a hint of gold shimmer that will be flattering on many skin tones.  It's a "my lips but better" product that isn't too over the top for summer and will last for hours.  It's available through the link above, from Beauty.com, for $22.