Today at NOON EST check Gilt will be having their first ever Chris Benz sale where you can find a perfect outfit for any occasion!
They also have a "Diamonds, Diamonds, Diamonds" sale, yes, Gilt went to the diamond experts.  They enlisted Josh Weinman, chairman of the Diamond Council of America, to do what he does best. Weinman handpicked each diamond in this collection, which was then cut and set into studs, tennis bracelets and pendants exclusively for Gilt. Weinman prizes color — or more accurately, its absence — as the single most important C of the 4 C's and that's why each of the diamonds he chose for Gilt is completely colorless.
"If someone were to ask me what is more important when choosing a diamond, color or clarity," Weinman says, "I would definitely say color because it's the first thing people notice when looking at a diamond. You only get one chance to make a first impression."
With these jewels you will need a few statement pieces and there is no better designer to look to than Chris Benz, who's looks with playful prints and vibrant hues are appropriate for any occasion.  Benz makes the preppy his own with a twist of flirtation and edge, covering all boundaries and displaying his true versatility as a designer.  He uses pastels in soft pinks, pretty blues, and minty greens and utilized color to make a basic silhouette a statement.
Read on for style suggestions and a link to the sale…
Some Gilt Suggestions:
TRY
Silk Crepe de Chine One Shoulder Dress in Imperial Purple
WITH
0.5 Diamond Pendant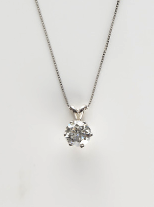 TRY
Silk Crepe Draped Front Dress in Shell Pink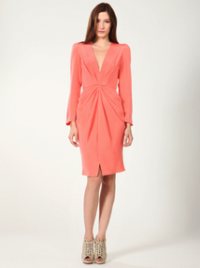 WITH
2 CT Diamond Studs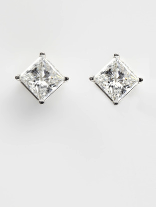 AND
0.25 Diamond Band