As chronicled in yesterday's New York Time's Style Section – boy bangs, mop tops, and messy 'dos are all the rage. From a singing sensation and breathtaking vampire to a desirable doc and sexy socialite, these gentlemen have that effortless swagger of eternal youth. Whether they're caught on the red carpet, sipping a latte or on their way home late at night, how does their hair look so good so often?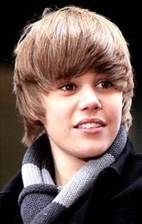 Justin Bieber has taken the world by storm with his chart-topping, catchy songs and boyish good looks.  While "Bieber fever" is all over the place, this heart throb's locks have managed to stay in place and turn an old trend into the latest look. This "Mob Top" bowl cut is reminiscent of the "Beatles" shaggy style, leaving the ladies wanting more. Begin with clean, fresh hair, then lather the H2O Plus Sea Salt Replenishing Shampoo ($20), specially formulated with pure sea salt and marine botanicals.  This ultra hydrating shampoo cleansers helps to remove impurities while adding moisture and shine to dry strands.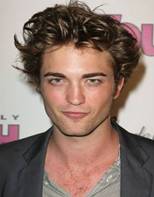 Robert Pattinson makes girls go ga-ga with his incredible looks, dashing appeal on the big screen and adorable British charm. But what makes the ladies really swoon… his sexy, unkempt hair.
Blow, the New York Blow Dry Bar's Derrick Keith weighs in on getting this "just rolled out of bed" style. After shampooing strands with a clarifying shampoo, comb through with your fingers and let hair air dry. Then work through a light pomade like Blow's Mane Tame ($22) to create structure and hold that looks sexy yet natural.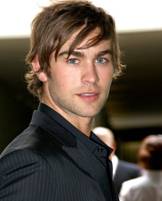 Chace Crawford has all the girls gossiping about his sexy sought after hair, but his messy mane doesn't happen without a little help.
To achieve this piecey yet structured look, work a nickel size amount of Jack Black Sleek Finish Texture Cream ($16)  into hair for long-lasting, flexible control.  The ultra-conditioning formula gives hair a controlled, sleek finish with no stiffness or greasiness.
I did not write the article above.