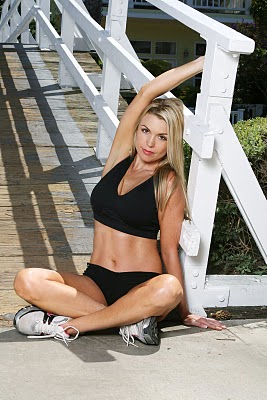 Are you a Diva?  Daring, determined, and driven.  Dazzling, desirable, delightful and divine.  The sports bra was made especially for you:  extra wide cushioned straps, innovative back design to smooth your silhouette, strategically placed seaming and hidden mesh panels for comfort and support, our unique KALYX ventilation system to maximize air flow which helps to reduce skin irritation and chafing.  The original KALYX DD Bra – designed to help women run faster, play harder and feel better.
One bra didn't arrive before I published my initial Kalyx review, but to my pleasant surprise, it showed up at the end of last week!  This bra is the DD Diva ($48), which is designed specifically for women who wear DD cup sizes.
I've never had a sports bra that involves a hook-and-eye closure, or any other features that are designed specifically for larger bust sizes.  The DD Diva also includes interior encapsulated cups, a ventilated front panel (for maximum air flow), extra wide padded straps (to alleviate neck & should stress), and a unique "butterfly" back design (which helps create a smoother silhouette).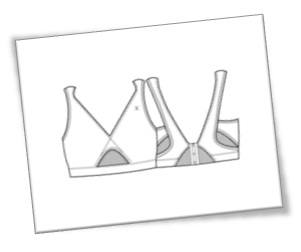 As with my other Kalyx bras, I'm in love!  This one is my new fave, however, as it's designed specifically for girls with larger breasts.  I'm not a jogger but I walk frequently and do other aerobic activities, and this bra is perfect.  The band isn't too tight or too loose (same with the cups), it's not hot, the adjustable back closure means that the band will continue to fit as I lose weight, there's no bounce when I'm working out…  For me, there are nothing but pros to this bra!  Oh and the padded shoulder straps are amazing – thin straps often cut into my shoulders while trying to hold my boobs up!
Want your own Kalyx sports bra?  You're in luck, as I'm hosting a giveaway – winner gets to select the bra they win!  You can also use code "FashionableGal20" to get 20% off any Kalyx purchase.  Also, if you want to learn how Kalyx developed the DD Diva, you can read the whole story.