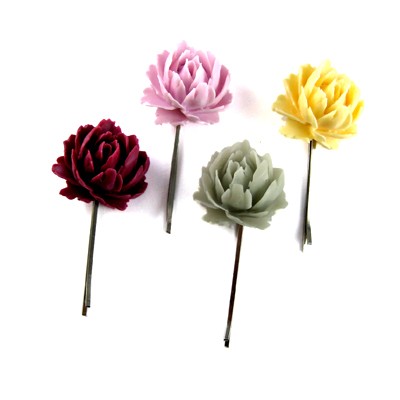 I adore these new Rose Bobby Pins from Prismera Design.  There are four colors available, all of which are pictured above.  I'm particularly partial to Blush (light pink) and Ivory (pale yellow).  A single pin will add a touch of sweetness to any Spring outfit, even if it's just jeans and a tee.  I must say that they're a bit on the expensive side – $16 apiece – but they're high quality pieces so you get what you pay for!
Prismera's Spring Hair Accessories collection features several other styles of hair clips, all of which are very pretty.  Two standouts for me are the Coral Woodruff Rose Clip and the Midnight Branch Rose Clip.
Add these to a simple style or a messy up do (one of the Spring's hot styles) for a dash of easy elegance!