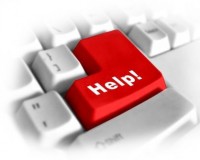 I hope everyone's enjoying the contests that are going on right now…Â  If you haven't entered all of them, here's a quick reminder of what you can win:
UPrint Business Card Giveaway Ends Tonight!
Kiss Nail Basket Giveaway Ends Tonight!
Perricone MD Cold Plasma Giveaway
Cover Your Hair Prize Box Giveaway
Now, I need a little help in entering a giveaway of my own. All I need is for you to become a fan of Good Health Natural Products on Facebook (here), then comment on their contest post that "Laney Knapp referred" you.  If I get enough referrals, I'll be entered into a drawing for a $100 gift card.  Once you're a fan, you can partake in the contest too – saying that I referred to you won't hurt your entries!  If I win, I'll share the bounty by sending some beauty swag to one of the people who participates, as a thank you!  And either way, if you help me out – thank you!