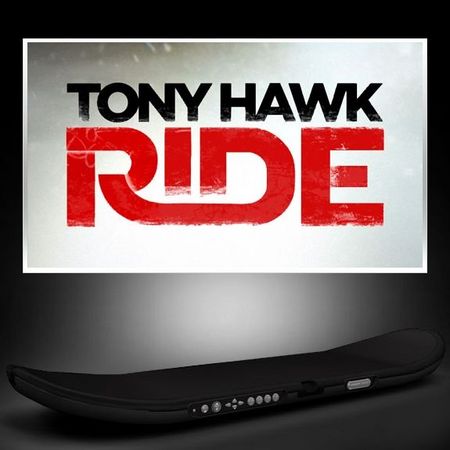 We ladies tend to expect a lot for Valentine's Day.  Candy, flowers, dinner out, diamonds…  Or in some cases, just for him to remember what day it is in the first place!
So why not get a fabulous gift for your guy this year, too?  Skip the stand-by of ties, watches, or other un-fun gifts and score him a gift he'll really love (and remember next year!).  My suggestion?  The  Tony Hawk RIDE
game!
"Tony Hawk RIDE's
motion sensing skateboard lets you control the action with your feet just like you're really skateboarding.
Lift, tilt, and turn the board to pull off amazing tricks.  The Casual difficulty setting makes the game instantly fun to pick up and play.  Then move on to Confident and Hardcore modes for tougher challenges.  RIDE six locations across the globe and master over 100 tricks, and explore the deepest create-a-skater ever in a Tony Hawk game."
Get on the board and RIDE."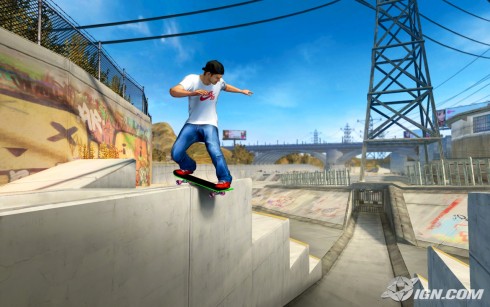 I received a copy for review, with the intent of recommending it for Christmas.  However, since it arrived pretty much minutes before the holiday began, I didn't get a chance.  My boyfriend enjoyed it so much that I wanted to make sure to share the suggestion with you ladies, and I thought Valentine's Day would be a great time to do so!
His Thoughts:  "I thought it was really innovative and just a lot of fun.  I almost fell of the board a couple times trying to get the movements down.  The easy mode has a guide where you go down a pre-determined, which makes it really easy to get into the game.  It's definitely great for people who are fans of the Tony Hawk games, as it gives you more immersion into the world of skateboarding than his previous games.  I'd definitely recommend it."
This game is also a great way to get your geek off the couch or give sporty guys a way to relax without feeling too sedentary.  Who knows; you might even want to join in!
Tony Hawk:  RIDE is available for the Wii, XBox 360, and Playstation 3.  All sell for $119.99 at Gamestop, but you can pick them up on Amazon.com
for only $99.99.