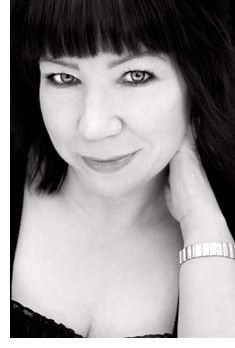 "Terri is renowned for her skills with hair and makeup and admired for her authenticity and kindness. She has worked with movie stars, supermodels, and music legends. Her award-winning artistry and beauty advice has been featured in such magazines as InStyle, Allure, Glamour, Bazaar, Vogue, Elle and vanguard fashion sites such as Modelinia.com
Seeing a gap between society expecting women to wear makeup and women desiring to use it and the everyday reality that no one teaches a woman to use makeup to her best advantage, Terri created a step by step process to achieving a flawless yet natural look.
With the Perfect Pretty Processâ"¢, Terri developed a special method for applying makeup in a simple, effective way so that a woman can learn to be her own makeup artist and put her best face forward on any occasion."
In order to share the Perfect Pretty Process with women everyone, Terri Apanasewicz created a DVD which details every step in the Process.  The Process is demonstrated on three different women, all of different ethnicity, which gives you the option to find a skin tone similar to your own.
Terri kindly sent me a DVD for review, and I was really excited to check it out!  Terri does a great job narrating the P3 routine, although the techniques are demonstrated by the models themselves.  I love watching these beautiful ladies apply their own makeup, as it attests to the fact that this is a beauty routine that YOU CAN do yourself!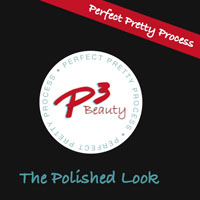 Terri's P3 process takes you through every step of the makeup process, from primer to lip gloss!  There are little tips and tricks sprinkled throughout, specific product recommendations (which can easily be swapped out for other brands you already have or love), and even two neat "Extras" at the end!  I love watching other women apply makeup, and hearing Terri share tidbits about how she likes to do things.  Watching the video was such a pleasure!
Because the P3 DVD covers only the basics of makeup application, I recommend it for beauty beginners or ladies who feel they are missing some fundamental techniques in their application process.  If you're beyond that state, I recommend keeping an eye out for Terri's future DVDs, which will surely be more your speed!
The P3 DVD is available from P3Beauty.com, and retails for $29.95.  While you're there, don't forget to check out Terri's "Beauty Shop," which features a selection of the artists favorite products!