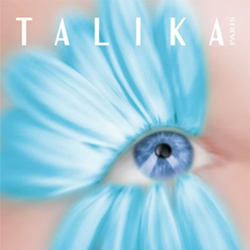 'Since its creation in 1948, the TALIKA laboratories have been developing original and effective products that suit women's needs perfectly.
All started at the opthalmologic department of the famous Paris hospital "Hôpitaux de Paris". A young woman Doctor, named Danielle Roches, develops an anti-bacterial cream with plant extracts to help cure people suffering from dramatic face and eyes burns due to war casualties. The results of her cream are astonishing: the lashes of her patients regrow quickly and dramatically. This miracle discovery is the birth of Lipocils, universal "best seller", that has seducted and helped millions of women thanks to its efficiency.
Today, Talika proposes original and effective solutions to eye care, hand care and nail care concerns. All products are clinically tested, independently, by a team of dermatologists at hôpitaux Paris Pitié-Salpetrière.
Alexis de Brosses, President of Talika explains:
"My vision of our company and brand is to propose products that are developed with full respect to Nature and to our customers.  I have only one aim: make the women who use the Talika products happier and more serene in life."'
I don't have have an eyelash issue, but I am seriously lacking in the brow department.  As in, I can't leave the house unless I've painted on some brows, otherwise I'm going to get some strange looks on campus.  Making them even and ensuring that they vaguely pass as actual eyebrows is painstaking process that adds at least 5 minutes to my makeup routine – which often doubles it!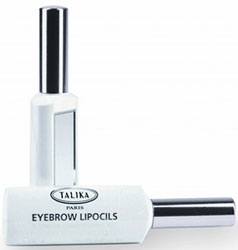 In order to help me remedy my embarrassing brow situation, Talika sent me a sample of their Eyebrow Lipocils ($40).
"This gel (plant extract based) naturally reshapes the line of the eyebrows to make a woman's look as expressive a possible. It stimulates their growth and makes them thicker and healthier. You will be delighted with this product's conditioning action combined with its easy application.  A colorless and odorless gel."
I started using the Eyebrow Lipocils a few days ago; it's too early to see results, but I'll post when I do!  The gel actually isn't totally clear, but it does dry that way.  It's a has a slight brown tint upon application, which is actually helpful because I can tell where I put it.
Since I have no results to report yet, check out Talika's Clinical Trial results.  Impressive!  I can't wait to have real eyebrows…