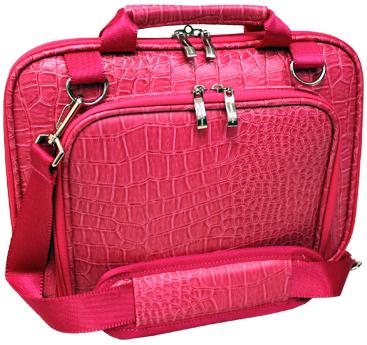 Recently, I upgraded my heavy, slow laptop for a much lighter and more portable version.  I'm so excited to have a computer that can go with me – and an excuse to buy new accessories!
I've been surprised at the difficulty I'm having finding stylish and affordable items like a laptop bag (or laptop case) and other laptop accessories.  However, I discovered a website called GearZap, which sells everything I need, from cases and sleeves to batteries and keypads.  A true one stop shop for all your laptop and netbook needs!
One of my favorite bags is the CaseCrown 10″ Netbook Alligator Case in Hot Pink (pictured above).  It features premium, shock absorbing double memory foam, which will keep your laptop from any jarring bumps along the way.  I bring my laptop in the car very often, and carry it daily, which means that it does get knocked around a bit.  Memory foam will definitely help absorb any impact and keep my precious machine safe!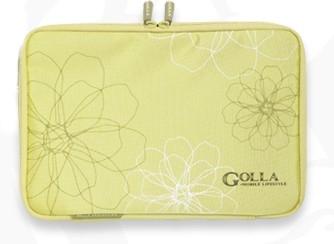 I've also been in the market for a laptop sleeve.  Laptop sleeves are a great way to keep your computer protected during the day when you're not necessarily leaving the house, but still moving your computer around with you.  Gearzap has a wide range of laptop sleeves; the Golla-Gaia 7-9″ Mini Laptop Sleeve in Lime Green (pictured above) is another Gearzap product.  It's stylish, functional, and includes a handle and extra storage pocket!
If you already have all your laptop necessities covered, consider Gearzap for your holiday shopping!  They feature a great selection of popular brands, such as Belkin, Isis Dei, Targus, and ZeroShock.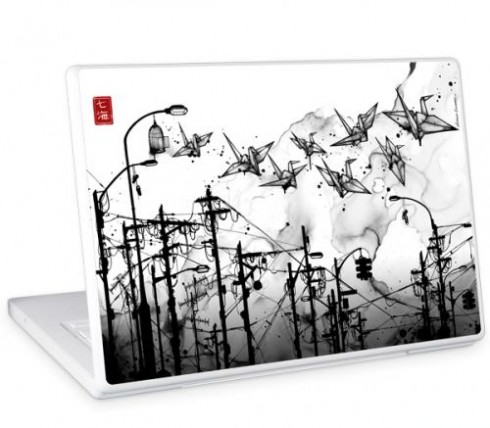 Laptop skins make a great gift for friends who have a computer that needs some fashion help.  I have already have a skin on my laptop, but I'm really digging the GelaSkins Cable Cranes (pictured above).  For the friend who seemingly has everything, a skin might just solve your gift giving dilemma; since they're removable/interchangeable, you can even provide a lucky giftee with a whole new wardrobe – for her computer!
Even the technology challenged will be able to easily navigate Gearzap – so get shopping!