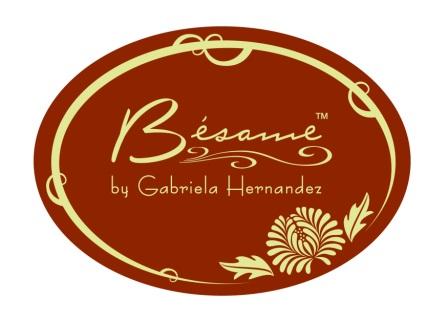 I am a lipstick addict.  I have as many tubes as a well stocked department store, and a pile of lip glosses to pair with.  Nothing makes me feel put together and polished than a beautiful lip stick – and really, few things are easier!
As much as I love my pinks, beiges, oranges, purples – yes, I am quite adventurous with my lip color!- red lipstick is my absolute holy grail of beauty products.  Any look, event, or mood can be brightened with a coat of perfect red.  It's sexy, classic, elegant…  All those things we modern women strive to be!
Not any red lipstick will do.  The formula must be creamy and long-lasting, the shade must be flattering, and the packaging should be pretty.  If the tube is ugly, I won't be reaching for it very often, right?
While browsing photos of pinup models and reading retro fashion blogs, my attention was caught by a line of cosmetics previously unknown to me:  Besame Cosmetics.  The romantic, vintage feel of the line, coupled with the stunning array of colors ensnared me, and I knew that I had to try the line for myself!  Wonderfully, Besame was willing to send me some products for review.
"Gabriela Hernandez, founder of Bésame Cosmetics Inc., has brought artistry and romance back to the cosmetics industry. She has created a line infused with a romantic sensibility that is rich in historical details. Her inspiration for it all was sparked by a combination of her background in art and design, a love for feminine detail, and fond memories of her glamorous grandmother."
When asked to pick which colors I'd like to review, I found myself at a loss.  Originally, I'd been attracted to the reds – but then I was drawn in by the soft pinks, shimmering champagnes, and gorgeous golds.  But no!  I resisted temptation and selected three shades of rich, luscious red:  Cherry Red, Wild Orchid (which looks slightly more purple online), and Red Velvet (which I'm wearing right at this moment).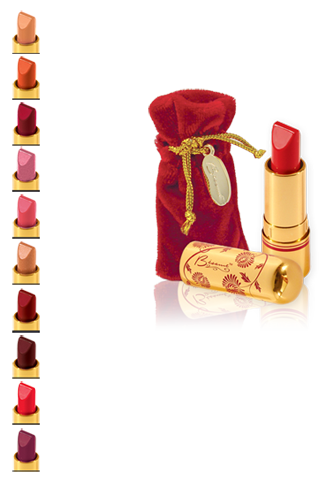 (Cherry Red is 3rd from the top and Wild Orchid is at the very bottom.)
Both shades pictured above are from the Classic Enchanting Lipstick Collection, and retail for $15 apiece.  The tubes are sexy and chic, and the velvet bags they come in add an extra touch of glamour.  The lipsticks themselves?  Heaven.  Perfect, creamy formulation with beautiful coverage, providing even color that lasts and lasts.  I'm slightly tempted to build a Besame shrine to store them in, as they're almost too pretty to wear…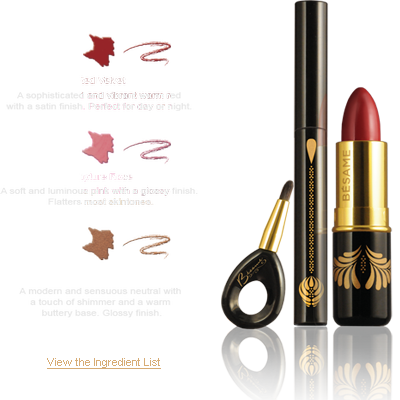 (Red Velvet is pictured.)
The Voluptuous Lip Colour Set is brilliant; it includes everything you need for a perfect pout, every time.  Lip liner will help your lipstick last, while also ensuring that your mouth is well defined, rather than sloppy.  The rounded tip of the lipstick bullet is very easy to apply, and the tiny lip brush (which fits perfectly between thumb and forefinger) ensures that the bow of your lips and the corners of your mouth will be coated without looking clownish.  The set comes in a beautiful travel sleeve, and includes a detailed application guide.  All of that for only $35 – definitely something to smile about.
Besame Cosmetics also carries Classic (Lip) Glazes, Vintage Boudoir Rouge, Classic Masterliner Pencils (for lip and eye), Vintage Alluring Eye Shadows, and Cashmere Powder Compacts.  I haven't tried any of these products yet, but look forward to doing so in the future – they're all reasonably priced, beautifully packaged, and temptingly lovely.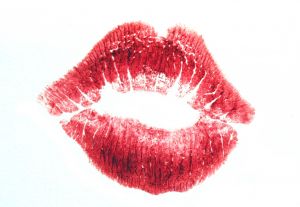 So how to pick the right shade of red lipstick for you?
Decide if your skin is cool, warm, or neutral.  If you don't know which you are or how to determine your tone, this article has easy to follow steps that will help you out!
If you're warm toned, look for orange or brownish undertones (i.e. brick, copper, coral).  If you're cool toned like me, look for pink or blue undertones (i.e. ruby, fuschia, berry, fire engine).  Blue undertones will also make your teeth look whiter.  If you're neutral, you have a lot more leeway and can play around to see what you like best!
The pigmentation of your lipstick should be similar to that of your skin tone – if you're very pale, look for a lighter, sheer lipstick that won't be overpowering or too dramatic during the day (unless that's what you're going for!).  If you're very dark skinned, you will need a lipstick that has a stronger color.
Consider texture and consistency.  Mattes stay longer, but are more drying.  Glossy lipsticks often disappear quickly.  A creamy matte (like Besame) will last for a long time without overly drying your lips.  I like to add a touch of gloss over red lipstick, although sometimes a matte look is more suitable – that's up to you!
AND don't forget to prep lips appropriate! If yours are a bit flaky, use a gentle sugar scrub (with a washcloth, q-tip, or tooth brush).  Apply lip balm, but use sparingly – too much and your lipstick will easily smudge off.  Use liner and a lip brush for accuracy and neatness.  If you're mouth gets a bit messy, use a q-tip dipped in makeup remover to go around the outline of your mouth.  Apply concealer around the edges to keep everything neat!