Just a note…  From now on, I'm going to try to feature healthy snacks, drinks, and eating tips on Fridays!  I'll focus on items that can be stored & easily prepared in dorm rooms, and try to also keep these ideas low cost.  Why this spotlight on diet?  Because in order to have a healthy body to sport top fashions and glowing skin on which to apply makeup, you'll need to keep your diet beautiful, too!
I'm not a big soda drinker.  I hate the carbonation, overly sugary taste, and complete waste of calories.  Diet sodas aren't much better- they contain gross ingredients that aren't particularly healthy for consumption.  However, Zevia caught my attention when I saw that it was a natural soda…  And that they offered a Black Cherry flavor!  Plus I knew that if I didn't like it, the boyfriend would guzzle it down.
I had nothing to worry about, though – I love Zevia!  I didn't have any of the problems I normally do with soda; the carbonation didn't bother my even slightly, so I didn't have any chest discomfort from the buildup.  The soda was perfectly sweet–not overwhelming, and it didn't taste like the sweetness came from chemicals (because it didn't)!  And as for the calories…  Well, there are none!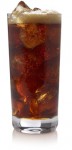 About Zevia:
Zevia is made with Stevia, a naturally occurring herb that grows in South America and is cultivated in China.  It contains no calories, but it does provide antioxidants and helps with dental hygiene.
Zevia also contains Erythritol, which is a natural sweetener found in fruits and vegetables.  It is extracted through a natural fermentation process, and it doesn't cause the same gastrointestinal issues that ingredients in other soda do (which is why I didn't have any chest pain from the beverage).
Zevia has NO calories, net carbs, or fat!
You can check out more info about Zevia & it's ingredients here.
Zevia is available in the following flavors:  Root Beer, Twist (lemon/lime), Cola, Orange, Black Cherry, and Ginger Ale.  The Black Cherry & Orange were my favorite- delicious!  I have missed drinking "regular" soda because I really enjoy those two flavors, so I'm excited that I'm able to drink them again without guilt!  I enjoyed the Ginger Ale as well, especially mixed with a little bit of fruit juice.  Cola and Root Beer aren't flavors I don't normally enjoy, so I passed them on to the boyfriend who enjoyed them very much- in fact he drank all of the cans within just a few days!  Twist was the only flavor we didn't enjoy, but I also don't like Sprite, which I think is comparable in flavor.
BUY IT:  Zevia is available for purchase online– a case of 24 (either single flavor or mixed) is $23.99.  It's also available in stores (such as Whole Foods, where it's $0.99 per can; I've also seen it at Shaw's).  You can use their Store Locator tool to find a Zevia retailer closest to you.  Zevia may be a bit pricier than other beverages, but if you're a serious soda drinker, it's totally worth it- healthier, no calories, and a great taste!
WIN IT:  The fabulous people at Zevia are providing soda for SIX lucky readers!  The Grand Prize Winner will receive a mixed 24-case of Zevia (like the one I got) and six Runners Up will receive a six pack, containing one of each flavor!  This giveaway will run until October 30th because there was so much focus on our fundraiser, I've extended this giveaway an extra week!  You now have until Nov. 8th at 11:59 PM EST.  Please leave a comment for EACH entry that you complete!
Mandatory Entry: Check out Zevia & tell me something you learned AND which flavor you're most interested in trying!
Extra Entries:
FIVE EXTRA ENTRIES IF YOU FAN FUSION BEAUTY ON FACEBOOK (Nov. 2-7th only) AND VOTE FOR ME- LANEY K.- UNDER THE "VOTING" TAB!!!  LEAVE 5 COMMENTS!

Follow @Zevia on Twitter – 1 Entry
Fan Zevia on Facebook – 1 Entry
Subscribe to Zevia (bottom right corner) – 1 Entry
Follow me on Twitter @fashionablegal – 1 Entry
Fan us on Facebook – 1 Entry
Subscribe to this blog – 1 Entry
Tweet the following message – 1 Entry per Tweet, can be done 2x daily (please leave a direct link in your comment):
"Win Nature's answer to diet soda from @Zevia and @fashionablegal SIX delicious flavors & SIX winners ends! 11/8 http://tinyurl.com/yhfahsx"
Blog about this giveaway – 3 Entries