I absolutely adore this new 3-in-1 product from Avon!  It's a lipstick, lip gloss, and lip liner all perfectly coordinated and housed in a slim little tube that fits perfectly in even a small evening bag.  Each of the three products works wonderfully alone or together- I love the lipstick alone as a quick pick me up, and the liner and gloss together for more put together looks.  It's wonderful not to have to rummage for three separate products, and even more irritating to look for shades that work together.  The 3-in-1 wand completely eliminates any chance chance of that horrible light-lipstick/dark-liner fiasco!
You can check the wand out here; there are 10 beautiful shades available.  They're currently on sale for $7.99 (normally $9.50).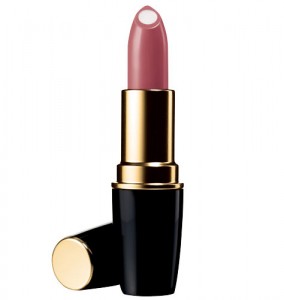 Another gorgeous new product is the Ultra Color Rich Extra Plump Lipstick.  It's a creamy blend of non-feathering lipstick with a core of moisturizing ingredients that goes on smoothly and stays put.  I love how the lipstick feels on, as it feels more like a balm than a traditional lipstick.  The only issue I have is that I didn't find it to be plumping at all- I didn't even feel the "tingling" that the on-site description suggests.  However, the lipstick is only $8, which is an absolute steal!