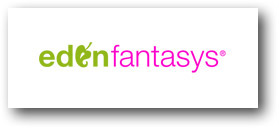 So, it's August… Which means it's time to start thinking about back-to-school. Since that's not normally a particularly fun or exciting topic, I thought I'd put a more enjoyable spin on things! Before we continue I'm putting it out there: Eden Fantasys is an adult e-boutique so if you're easily embarrassed, only here for makeup advice, or related to me… You should probably skip this one : P
Okay, so you've decided to continue on and read the post, huh? Good choice, because Eden Fantasys rocks- and they should totally be on your list of back to school must-shops! Here's why… Whether you have a boyfriend (or girlfriend) or not, you're going to be dealing with a lot of sex on campus. If you've started college already, you already know what I'm talking about; if you're about to be a freshman on campus, though, you're going to be in for something of a surprise!
There's definitely a lot of pressure, and not a lot of privacy. During my first few months of school, it felt like everyone was "hooking up," and there was a lot of "dormcest" going on. Those of us who weren't hopping on the proverbial slut-bus and grabbing whatever guys walked by started feeling uncomfortable. There seemed to be an endless amount of hooking up, cheating, fights over partners, and outbursts of repressed sexuality.
The general feeling among those of us hanging out in the hookup-free zone was that we felt misunderstood! Our problem wasn't that we were asexual or prudes- we just understood the physical and emotional risks of running sexually rampant. I love to have fun, but not when it's unnecessarily dangerous. Did you know that 1 in 4 girls between 14 and 19 has an STD? That's more than 3 million teens nationwide. And those stats aren't going down- there are over 19 million new cases reported each year!!!
Condoms are great (Eden has a huge selection of them) but they don't protect against STDs. So, what should you do once you've reached school and are submerged in the hormone soup, but haven't entered a committed relationship and aren't ready to take the plunge? Well, Eden Fantasys has an amazing selection of fun toys that will keep you entertained, whether you're flying solo or not!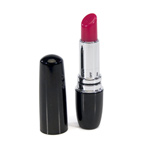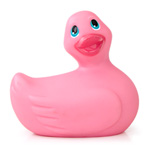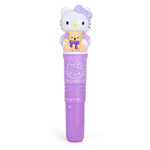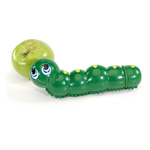 Now, I know that you're probably wondering how you're supposed to, ah, take care of business when you've got roommates going through your stuff and barging in all the time. Well, Eden Fantasys has you covered- with a whole selection of discreet toys! Can you guess which of the six pictures above are regular toys, and which are adult toys? Actually, they're all the type that aren't recommended for kids : D I'll admit, the Hello Kitty one freaks me out a little… But hey, whatever does it for ya!
Now, if you're already in a relationship or stocked up on toys- Eden Fantasys has a totally fabulous selection of products for you, too! There are: toys for couples, lingerie, party favors & gags, tons of lubricants, games, and more! There really is something for everyone! Here are some of the fun items you can check out…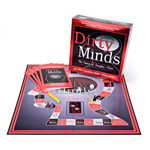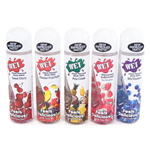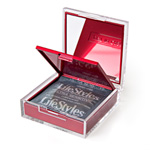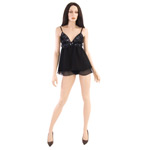 PS– I'm totally not judging anyone, and believe that your sexual habits/practices are your own! I'm just speaking from my own experience, and hoping that anyone who's about to head into a situation that might be scary or foreign will protect themselves from both disease and heartbreak, while still having fun and enjoying life on campus!
PPS– My personal recommendation is the Bgood from BSwish!  It's very basic but a lot of fun.  Plus it's made out of easy to clean, waterproof material.  I'm not going to get into any more detail because, well, it would be awkward : D
OKAY, SO–Want to win something? Yeah, I know you do! Well, lucky for you gals, the awesome folks at Eden Fantasys are giving one lucky Fashionable Gal reader a $25 gift card to use on toys, games, or anything else that strikes your fancy!
Rules: This giveaway will run until August 16th at midnight, EST. Open to US & Canadian residents only, please. If you take advantage of the extra entry possibilities, please leave a SEPARATE comment for EACH ENTRY!!! If you post several entries in one comment, you will only get one entry!!!
Mandatory Entry: Visit Eden Fantasys and tell me what item(s) you're interested in!
Extra Entries:
~Follow me on Twitter @fashionablegal (1 Entry)

~Follow @EdenFantasys on Twitter (1 Entry)
~Follow @DrewG78 from Eden Fantasys on Twitter (1 Entry)
~Tweet this giveaway using the following text & comment with a link to the tweet (can be done 2x daily, 1 entry per time):
"RT Please: Win a $25 GC to Eden Fantasys to use for adult toys, games, and costumes from The Fashionable Gal! http://tinyurl.com/krxk6"
~Blog about this giveaway and comment with a link! (5 Entries)
~Share your thoughts on the subject–sex toys, adult fun, college & sex, whatever you feel is relevant! (1 entry)