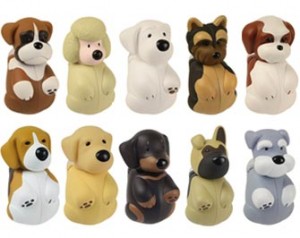 One of my biggest peeves EVER is bathroom organization. I'm totally squeamish and get all freaked out when my face washing products, Clarisonic, toothbrush, ANYTHING gets too close to toilet. Like, screeching and arm waving freaked out. It doesn't help that whenever my boyfriend shaves, he leaves a whiskery shaving-cream mess all around our (tiny) sink and sheds his long hair everywhere. Our bathroom is kind of disgusting, to be honest. Don't get me wrong- I clean it all the time, but we both have long hair and enjoy using a vast variety of body products (because we're apparently both women).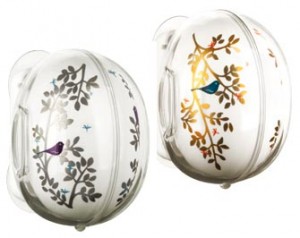 Even if our bathroom was completely sparkling, there's still the fact that every time the toilet gets flushed, everything in its vicinity gets sprayed. So it doesn't matter if you've got your toothbrushes in one of those fancy little cups that keep the bristles off the counter- they're still getting doused. How freakin' gross is that? Thankfully, I've found an amazing (and very cheap) solution to that disgusting reality…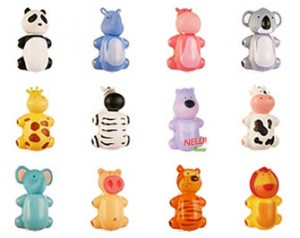 These adorable little creatures are actually toothbrush holders! They have a suction cup on the back that will stick right to the bathroom mirror, and flip open to nestle your toothbrush safely away from all the germs and toilet-mist. Plus, since your toothbrush is kept hanging, the handle won't get all gunked up from sitting on the potentially dirty counter top. If you're living with roommates, this is a total plus- especially since you don't have to worry about them knocking your toothbrush on the floor and then neglecting-er, forgetting- to pick it back up or rinse it off.
I have the super-cute panda and I love him! He's only about 2″ tall so he doesn't take up a lot of space on the mirror, but he saves space on the tiny sink. That's another bonus; anything that saves space for my ninety bottles of hair spray and face wash is definitely a winner in my book bathroom! All the styles, except the basic colored animals, are only $6.99 (those are $4.99) and can be found right on the website. I'm personally a big fan of the puppies, but there are the two grown up versions above!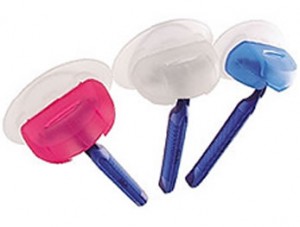 Of course, my shower is mega-cramped, too. There's only a tiny shelf that holds one bottle of shampoo and one bottle of conditioner, so I usually have to store my face wash, body wash, etc. on the ledges around the shower rod. They have a habit of falling on my head… Thankfully, Flipper also offers a safe way to store my razor! Like the toothbrush holder, the solution is just a nifty little plastic container that suctions onto the shower wall. It flips open without hassle so I can grab my razor while shielding my head from falling face wash. I have the pink one, of course, but white and blue are also available so you can grab one for your guy. Father's Day gift, anyone? And helloooo, they're only $4.99!
If you don't love shopping online, you can find a store that sells them near you using the Store Locator. Target has a limited selection and you might want to check ahead of time before you head over with fists full o' money, but according to their website, they sell two-packs of the razor holders for only $9.99.
As I mentioned before, the razor holders are a neat idea for Father's Day. They're also a fabulous idea for anyone heading off to college. I think these guys are ideal for a "College Survival Kit," sort of gift! Even if you or the student you know isn't in a dorm-environment where it's okay to leave your shower items in the bathroom without supervision, they'll certainly make it easier to stay organized while in one of those tiny shower stalls!
Okay, so ready to try for yourself? The rockin' people at Flipper are offering a 10% discount for the next 30 days with code "Fashionable Gal." Woohoo!