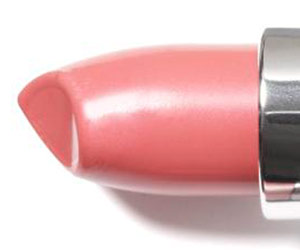 TGIF, lovelies! If you've been paying attention, you'll remember that on Monday I said that today was a big day-it's your turn to be inspired by Max Factor's Vivid Impact Lip Color Collection… and your turn to win big! I've been posting my outfits all week, so I hope you're good and ready to wow me with yours! If you missed any of MY inspiration posts, here's a quick guide:
Okay, so here are the details… It's very simple to play. All you have to do is sign up for Polyvore (it's fast and free!) or use an already existing account on a website that allows you to make a photo montage. It has to be one where I can access your entry without signing up though! Then, head over to Max Factor and pick out your inspirational shade of lipstick. It doesn't have to be one of the five I used-just pick whichever one you love the most. I actually recommend using a photo of it from Drugstore.com because the background won't get messed up when you transfer the photo (like it did in my collection for Outfit #1).
Once you've got your lipstick pick, go wherever your inspiration takes you! Just make your dream outfit; it doesn't have to be reasonable, inexpensive, or even something you'd really dare to wear out. Please put some effort into it, though… Make sure that you've got a dress, skirt or pants, top, shoes, and accessories. It doesn't have to have a thousand pieces, but if you just submit a pair of jeans, tshirt, and lipstick photo, it's not going to count. Have fun with this!
When you're done assembling your outfit, grab the link and then come back here and leave me a comment with it ON THIS POST. If you leave the link anywhere else or send to to me any other way, it won't count. I'd hate for you to put lots of effort into something super-cool and then not get credit.
All entries must be submitted by NEXT FRIDAY, May 8th (2009) because that's when I'll start judging them-inevitably with some help from The Fashionable Housewife and a few other parties. And what will you win? Well here's why it's important that you pick you favorite shade… The winner will receive: their inspirational shade of lipstick, the matching lip liner (where applicable; not all shades have one), and a tube of my favorite 2,000 Calorie Mascara.
A few last things: US and Canadian readers only please! The only thing I need in your comment (aside from the link to your entry) is a valid email address where I can reach you if you win. The winner will have 48 hours to respond to their notification email; if I have not been contacted with an address in that period I will pick a new winner. If you're having any trouble with Polyvore, you leave a comment on this post and I will try to help you out! It's really easy to use though, I promise!
Whew, okay, I think that's it! Good luck ladies-I'm really excited to see what you come up with!