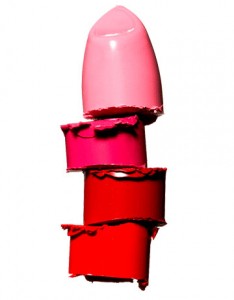 Remember my review of Max Factor's new Vivid Color lipsticks? Well, as much as I loooooooved those gorgeous night-out shades, you know I had to get my hands on some pinks! After all, I don't want to be shown up by all the new flowers!
Instead of the usual review, with these lovely shades I'm going to be posting an outfit montage of what they inspire me to wear! I'm going to be using Polyvore (a great image hosting site), and I suggest that you sign up for an account, too… Because The Fashionable Gal is going to be hosting a Pink Lips Giveaway!!!
When I'm done posting all five of MY Max Factor inspired outfits, it will be YOUR turn to post one of your own. I'll pick my favorite (undoubtedly with some help from the Housewife), and the creator will win a her inspiration shade, the matching lip liner (if the shade has one), and a tube of my beloved 2,000 Calorie Mascara!

Don't worry about it now if you've got other things on your plate; the giveaway won't be open for a few days, and when it is, I will be accepting entries for a week! I'll make a separate post with all the specific details and guidelines on Friday when the contest opens…
In the meantime, here are some tips (from celebrity artist Jake Bailey) on rocking the pink lip!
~Bright pink lips brightens skin tones and makes a statement on all complexions, ranging from fair skin to women of color!
~Coral pinks work great on all skin tones, especially fair and olive complexions.
~Cotton-candy pink lips are so much fun for Spring; they add a pop of color and a flirty yet dramatic flair to any beauty look! Fair and ivory complexions look amazing with this shade.
~Pale pink lips are the most versatile and offer a more subdued beauty look, perfect for daytime. Pale pink shades work the best on fair and ivory skin tones.