Alright ladies. There's currently a (free) all you can eat dessert buffet going on mere steps from my dorm room! It's taking all my will power to keep from marching my (jiggling) butt over there and doing my thing. Of course there would suddenly be an abundance of chocolate right when I hit that time when I crave nothing else! I hope you're all having a less tortuous Friday night!
As luck would have it, literally within MINUTES after my last "Deals & Steals" post, a million more awesome orders flooded my inbox! I've sorted through them to bring you the very best… Also, if you were interested in the Vena Cava bag in the last entry, I hope you've ordered!!! Last night I placed a huge order (*sigh*) went to dinner, and came back to find out there'd been a problem with it… When I went to reorder it, the goodie bags were GONE! So bummed. I'm crossing my fingers that everyone else had better luck! However, the Renee Furterer hair set is still available, as well as Free Mini Mocktail lip gloss from LORAC with any Beauty.com purchase. In case you're wondering, I'd stocked my cart with goodies from Tarte, Ojon, and DDF-those are my gals!
I also got this totally confusing email from QVC (holla!):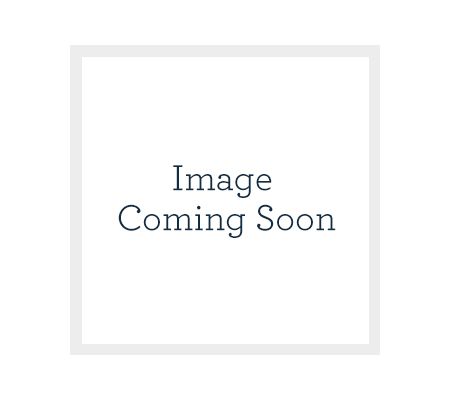 "We're celebrating the 12th birthday of QVC.com with a big 'thank you' to our customers who've made it possible. Watch for birthday surprises on air and online."
Free shit, perchance? Probably not, but maybe some awesome deals. As my celebrity lover, Posh, would say… This could be may-juh. Think you're not old enough to be hangin' with QVC? Think again! QVC is where I score the majority of my beauty swag-even Ojon's personal site doesn't have deals that match the ones on QVC! The network also has a strong relationship with Smashbox, which means that there are often HUGE discounts on incredible sets from them! Seriously, you should see the stuff my mom has scored, for breathtaking prices! QVC's birthday event is going on Monday, September 15th, so that should take the boring out of the beginning of your week!
*Ever the giver, NARS is offering complimentary 3 Day Shipping with any purchase of $60 or more. Ouch?*
Victoria's Secret is also rocking my socks right now. I don't think I've mentioned my love of their 5/$25 panty deal, but it's intense. I have more panties than most normal human beings, and it's glorious. Right now, you can score some, too! Also from Miss Vic…
~Cotton bras are 2 for $40. That might seem a bit steep, but quality is worth the price!
~With code VSSHOP, you will receive… $15 off $125, $30 off $175, $75 off $300, $150 off $500.
~Until Monday, the 15th, you will receive an additional 25% off clearance items with the code 25XTRA.
~A free tote with any denim purchase (through Sep. 18th) with code VSJEANS.
~20% off boots (again, through the 18th) with code 20BOOTS.
Alright, so that's a lot of info to be throwing at ya. Let me help sort through the madness with a few picks that I think will be perfect for the upcoming seasons!
The Boucle Tunic Sweater. It's available in black (pictured), chocolate, and winter white… and can be yours for $16.99-a steal, considering it originally went for $68. I'm not entirely sure on how I'd wear it, but it looks so freakin' comfortable that I just have to throw it out there. It works with the long sleeve shirt and belt featured on the model; perhaps it could go just with a belt (and maybe a nude cami underneath) for a party after work? Since it will look great with cute flats OR killer heels, this is a piece that would work really well transitioning from day to night with only minor adjustments. Just try to avoid the model's dead eyed, "feed me" look.
This is another gorgeous, jewel toned piece to fit with the coming trends. It's light enough to provide warmth, but also to be layered (under or over) with another simple piece or two. Available in black, winter white, sugar plum, and night sky (pictured), this cropped sweater will only set you back $10.99! It would actually probably look pretty cute under the dress ahead, although I'd advise you check how the weaves go together first, in order to avoid looking like a high class bag lady!
In any case, I'm seeing this with jeans and kitten heels… or pencil skirts and leather boots. Cute, with just a touch of sex appeal…
I'm really digging these Victoria's Secret boots-and yes, they are one of the many styles which qualify for the 20% off. Normally I don't really go for the quilted thing, but I think those boots look totally chic… Not incredibly comfortable, but totally chic! As my mom used to remind me, while brushing the knots out of my waist length hair, "sometimes beauty hurts."
These Colin Stuart boots are available in Blonde, Hot Tamale, and Black (all pictured) for $148-before discount. Not bad, as they're all colors you'll be able to rock for seasons to come! Now, anyone want to buy me a pair?
Moving on… Remember how I told you there was a one day only 20% discount from Steve Madden? Well, the lovely folks over at SM have extended the discount through September 25th; all you need to do is enter code EXTRA20. Since it's INCREDIBLY dangerous for me to spend a long time browsing the Steve Madden site, I bring you only piece of eye candy…
Helloooooooooooooo gorgeous! These "Karlitta" pumps are what originally caught my eye, and they're certainly not letting me go! I have a feeling that if I actually had the money, I'd have just dropped the $109.95 these babies demand!
If your not a purple person (psshhh), the Karlitta's are also available in "Black Snake," which sounds so 80's metal that I'm now in love with them, as well. Gosh, maybe I should have spent the evening at the dessert buffet!
Okay, that's it for now! I've got some more deals to post about, but I'm going to save them for another post (probably tomorrow) so everyone has a chance to rehydrate after all the drooling they just did!
As always, leave me a comment about your latest shopping adventures! I'm dying to know what everyone's getting!
xoxoxo