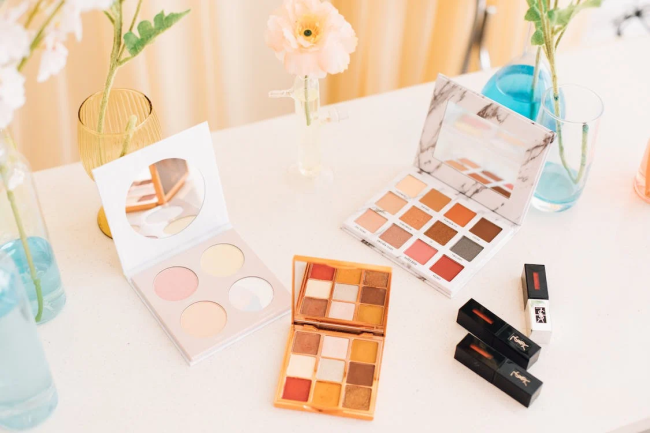 When it comes to self-care, simple is often better. For example, unless recommended by a doctor, it's usually better to focus on sleep, exercise and a good diet than taking every health supplement in the store. After all, the basics and foundations of well-being are always essential to address before you move on to more complex and intensive measures.
The same can be said for beauty. Sure, you may have a fantastic makeup set, nice brushes you've collected over some time, and a routine and style that you really enjoy. All of that is excellent, and if it works for you, it works for you.
However, if you find yourself continually switching your approach, never feeling as though your beauty regimen is good enough, or spending too much time trying to keep up with it every day, it can be inviting and worthwhile to go back to basics. After all, true beauty is about letting your natural worth and appeal shine, not feeling as though you have to commit to a beautifying assault course every morning.
In this post, then, we'll discuss five streamlined steps for simplifying your beauty routine.
Minimalist Product Selection
When it comes to beauty products, less is often more. That's not to say you can't go all out and enjoy glam or stylistic looks, in fact, those can look fantastic if you give yourself time to plan them.
However, it's also true that wearing less can be better for your skin, while also accentuating your natural beauty. This way, light makeup is easier to enjoy and wear from day to day, and you won't feel as though you're having to hide from people if you forget to do it one day.
In other words, makeup should be a fun and optional addition and not a requirement for you to feel beautiful, because it's likely you are already, even if you don't realize it. But again, if you enjoy using products often and have a routine that makes you feel great, keep doing that.
In some respects, you can more easily reduce products in other areas. For example, using the best Berlin Skin range of skincare products will be simple, effective and high quality, and last longer than other implements. This way, your streamlining of products means relying on items you already know work, instead of feeling you have to meet an arbitrary standard of having every single item topped up and ready to go.
Organized Storage
You don't need a full French dresser or specific beauty table to put together your look, but a little organization can be worthwhile. This goes for all stages of the grooming process, from managing your brushes to laying out your products in your bathroom.
Clear containers can be stacked and look great, or you can use holders that allow certain products or brushes to be free-standing. Of course, palettes in themselves come in sleek boxes, and proudly displaying them on your shelf or keeping them safe in a draw is a good place to start.
A travel-friendly bag can be very helpful, as can labelling, sorting by expiration dates, and various storage of your items in multiple rooms. So for example, your skincare may take place in your en suite, while a simple chair and desk in your bedroom may have the perfect freestanding light for applying makeup.
Consistent Maintenance
There's a lot of stuff involved with a beauty regimen, from equipment we use to products we purchase, even to video tutorials we watch or treatments we enjoy having.
All of this is great, but it's true that it can take time to keep up with. That's why a good approach to consistent maintenance can be so helpful. That might involve brush cleaning, product checks, decluttering, and making inventories of your items so you don't buy more than you need.
Keeping these tracks in a handy notepad file can be very helpful, but you might also resist the urge to overstock on certain products and ask for them as gifts during seasonal celebrations instead. It's also healthy to save up for better, more durable and longer-lasting products that are kind to your skin and offer an ethical mission statement, than it is to simply opt for whatever is easiest, but of course, either way is totally valid.
With the maintenance measures discussed here, you can save a great deal of money, and also enjoy your beauty routine instead of feeling like it's some constant and great organizational task.
Using this advice, you're sure to remain the best and most beautiful version of you.