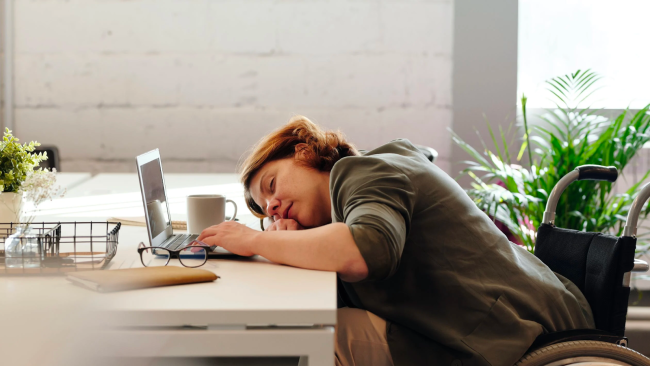 Most parents know a thing or two about the importance of a bedtime routine. Crucial for getting babies and toddlers to sleep through the night, safe and secure bedtime routines help to signal to children's brains that it's time to settle down. As well as becoming comforting, consistency at bedtime has proven to significantly help things like executive function in children throughout the day.
But, no matter how hard we work to implement bedtime routines for our youngsters, most adults fail to take those steps for themselves. In reality, though, the benefits of bedtime routines are fully applicable to all ages, and skipping this step in our later lives could prove detrimental to our health in a range of ways.
Admittedly, a 'decent' adult bedtime routine might not include reading a story and drinking a cup of milk (although it could if you think that would help you!). Still, implementing some kind of routine, which may include kiddy crossovers including bathtimes, tooth brushing, and a lack of screen time, could significantly transform your evenings. It could certainly help you to avoid the following health risks of getting bedtime wrong throughout your later years.
Difficulty sleeping
Sleep is always at the center of bedtime routines, and with our kids, it's something that we aim towards with things like a lack of screen time after dinner. As adults, though, we don't typically prepare for bed in the ways that we should, and we're certainly often guilty of using our phones right up until the moment of lights out.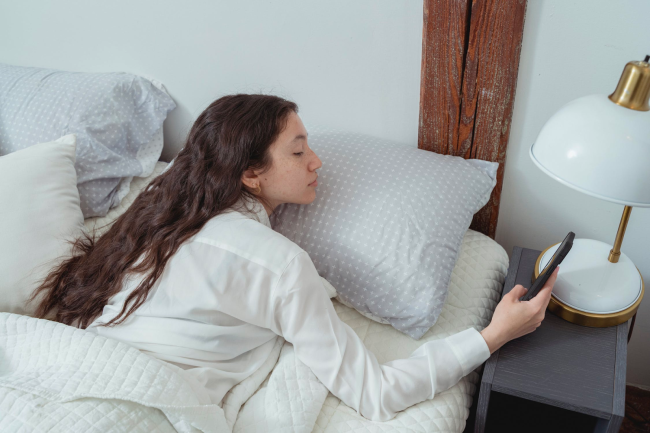 With screen-based blue light making it difficult to fall asleep due to the trigger of melatonin, late-night screen time, in particular, can prevent us from drifting off. More generally, though, not having a bedtime routine that signals to our brains that it's sleep time can leave us tossing and turning when we go from being fully engaged, to expecting ourselves to switch straight off. This difficulty getting to sleep can leave us lacking on our recommended eight hours a night, and may lead to a range of health issues which, at their most extreme, can include heart disease, high blood pressure, and diabetes.
Instead setting in place certain 'sleep indicators', such as turning the lights down, putting screens away, and even reading a little of your book in true 'storytime' style, can all get you better prepared for sleep.
Optional dental care
Tooth brushing is one of the key factors of any child's bedtime routine and, while the same should be true for adults, many of us forget this crucial step. If you don't have dental care on a specific bedtime to-do list, the chances are that this will become an intermittent focus at best, and a rushed undertaking even when you do remember to fit it in.
This is terrible news given that twice-daily brushing for at least two minutes is crucial to good dental health. This oversight could even leave you requiring extensive dental work or implants like those offered by https://affordabledentalimplantsinhouston.com/ if you let the issue escalate to the point of requiring dental extractions. Even worse than that, there's evidence to suggest that poor dental health could increase the risk of things like heart health and future strokes if issues like gum disease are left to thrive.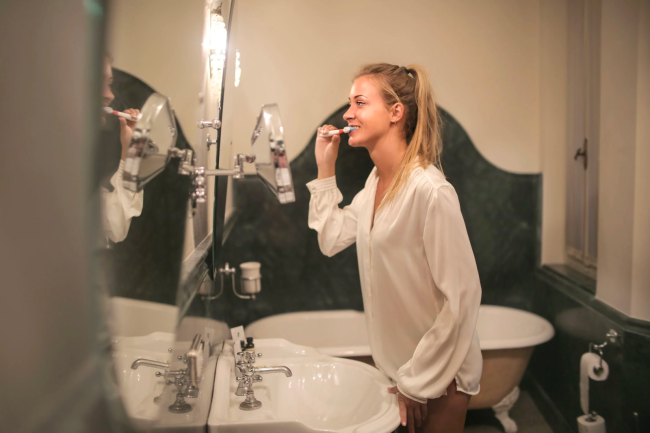 By comparison, individuals with a set bedtime routine are far more likely to brush and care for their teeth each evening as standard. This can significantly help to prevent the escalation of issues like gum disease, as well as ensuring a clean, comfortable bedtime vibe to get you in a sleeping mood.
Irregular sleep routines
Adults who lack a specific bedtime routine will typically go to bed at different times each day, but as this article at https://www.healthline.com outlines, irregular bedtimes can, in themselves, lead to a range of health issues. This is because of our circadian rhythms, which are responsible for various bodily processes including hormone release, digestion, and more. When we go to bed at the same time each day, our bodies effectively run like well-oiled machines, slipping into sleep more naturally, and ensuring healthy processes at the right times.
When individuals without a bedtime routine go to bed irregularly, they therefore open themselves up to a range of health issues such as obesity, high blood sugar, and hypertension. Experts believe that this irregularity is as bad for our health as not getting enough sleep in the first place.
Overcoming these risks means putting in place a clear bedtime for ourselves as adults, just as we would for our children. This doesn't mean we need to go to sleep at seven with the kids, but more that we should aim for a bedtime that gives us at least eight hours of sleep and that we consistently keep even on the weekends where possible.
Less time for self-care
In our busy lives, making time for self-care practices like baths and skincare routines can be tricky. Unfortunately, without these small steps towards taking better care of ourselves, we can experience increased stress levels and the health symptoms like headaches and even panic attacks that come with them. Not to mention that, without these relaxing processes before bed, it can be tricky to get into a sleeping mindset.
Unfortunately, these are steps that few of us would consider implementing in crammed evenings that may include everything from additional work to hours spent scrolling on our phones. And, we can very quickly feel the health detriments from that.
Luckily, a bedtime routine that almost treats self-care as another task to tick off, can force us to relax when we normally wouldn't. And, within just a few days, that can help to significantly reduce stress, blood pressure, and even mental overwhelm.
As strange as it might feel to give yourself a bedtime routine, your health as an adult is just as deserving as that of children who utilize bedtime routines as standard. So, give it a go, and see how much better you feel in mind and body as a result!