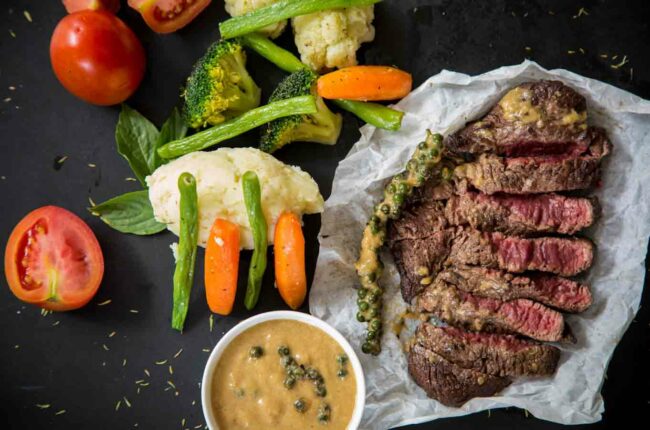 CC0 Licensed Image Courtesy of Pexels
A high-protein diet is one with many benefits, and people all over the world are turning to this for medical and weight loss goals. A few different types that can help so here's some advice.
What is Protein?
Protein is simply a collection of amino acids connected in a chain. It is an essential nutrient, and even DNA is made from it. But it also helps with your hair, nails, and energy stabilization. Why is this important? Well, you can use protein to provide energy instead of carbohydrates. And this is a great way to help with weight loss. You can get protein shakes at AthleticStore, but the keto and carnivore diets are popular examples of high-protein diets that can guide you through it.
High Protein Diet Daily Meal Ideas
It can be hard to get the protein you need from your diet unless you study up about it. However, the great news is that the most delicious and healthy foods have all the protein you need.
Breakfast
Typical breakfast foods have a lot of protein. These include eggs, back, and porridge. Using these in various combinations with leafy greens and berries will pack a morning protein punch.
Lunch
To carry you through the working day, you need a good protein lunch. Oily fish like salmon, cheese, and chicken salads will help provide a good energy boost for work and exercise goals.
Dinner
Eating carbs for dinner doesn't help. But some protein alternatives to classics include veggie chili without rice, meatballs without pasta, and Asian chicken or beef stir fry recipes.
Getting all this right can be hard at first. But like any diet, you will learn to adjust over time. You need to fight the urge to reach for high-carb snacks, which is easier with more protein anyway.
The Benefits of More Protein
Any nutritionist will tell you that protein is a wonderful nutrient with many benefits, and they aren't lying. It helps power the chemical reactions in your body for peak mental and physical performance. It also helps build cell walls, and this is why athletes and fitness enthusiasts eat more protein; it repairs muscle. However, protein can also help your blood cells carry more oxygen for antibodies when you are ill and keep your hormonal systems working well.
Diets Types That Can Help
There are a few diet choices you can stick to for guidance when you want to eat more protein. Good examples today include the keto diet and the carnivore diet. Both of these are controversial. But they aim to eliminate or vastly reduce carbs and add protein to your meals. You can find a wealth of resources for both all over the web and on YouTube. But be careful about changing a diet so suddenly, and consider easing into your new diet slowly over time.
Summary
Amino acids form protein and contribute to a high-protein diet. Typical ingredients include oily fish, cheese, and eggs. But following the keto or carnivore diet offers guidance for any changes.