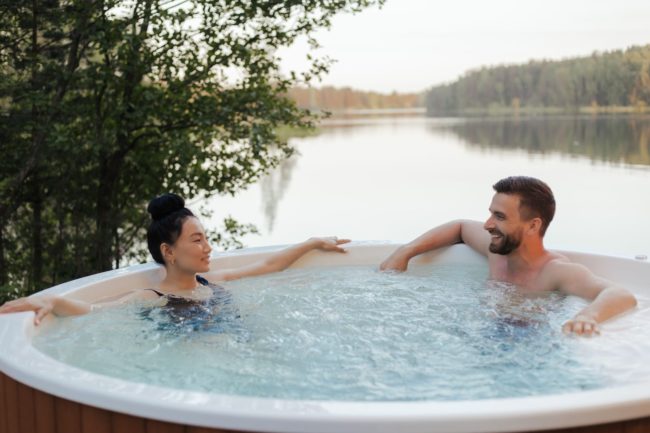 As we navigate through life, finding a life partner who supports and understands us becomes a significant aspect of our happiness and personal growth. Building a strong and lasting relationship requires open and honest communication. To foster a deep connection with your life partner, it is essential to have conversations about important topics that will shape your future together.
These discussions will help you build trust, strengthen your bond, and create a solid foundation for a fulfilling and harmonious partnership. Open dialogue is the key to understanding each other's needs, dreams, and aspirations.
1. Shared Goals and Aspirations: How to Discuss Money Matters for a Stable Relationship
One of the cornerstones of a successful relationship is having shared goals and aspirations. It is important to discuss your individual ambitions and find common ground that aligns with your shared vision for the future. By talking about your dreams, you could support and motivate each other to achieve personal and collective milestones. Whether it's professional success, starting a family, traveling the world, or contributing to a cause, understanding each other's aspirations will help you create a road-map for a fulfilling life together.
While discussing finances may not sound like the most romantic conversation, it is crucial for a healthy and stable relationship. Money matters can often become a source of conflict if not addressed openly. Discussing your financial goals, spending habits, savings plans, and budgeting strategies can help you create a solid financial foundation. Consider exploring topics such as joint or separate accounts, and long-term financial security. By communicating effectively about money, you can avoid misunderstandings and work together towards a secure financial future.
Effective communication and conflict resolution are essential skills for maintaining a healthy and harmonious relationship. Discuss how each of you prefers to communicate. Some individuals may prefer direct and assertive communication, while others may lean towards a more passive or indirect approach. Understanding these differences will help you navigate conversations more effectively. For example, if one partner tends to withdraw during conflicts, discuss ways to encourage open dialogue and ensure both voices are heard. By acknowledging and respecting each other's communication styles, you can establish a solid foundation for effective communication.
2. The Art of Sexual Communication: Enhancing Intimacy Through Open Dialogue About Desires
Open and honest communication about your sexual desires is vital for a fulfilling and satisfying intimate relationship. However, discussing these desires with your partner can be challenging and may require vulnerability and trust.
Before discussing your sexual desires with your partner, you should reflect on what you truly want and need. Consider your fantasies, preferences, and any specific activities or experiences you wish to explore. If you're interested in trying new positions, role-playing, or introducing sex toys into your relationship, identify these desires and their significance to you.
Finding the appropriate time and place to have this conversation is crucial. Select a relaxed and private setting where you both feel comfortable and undisturbed. Avoid initiating this discussion during intimate moments, as it may create unnecessary pressure or distractions.
Tell about your desires gradually and give your partner time to process the information. Avoid overwhelming them with a laundry list of desires all at once. Start with something that feels comfortable for both of you and gauge their response. Practice active listening and encourage your partner to express their thoughts and feelings as well. By actively listening and acknowledging their perspective, you create a safe space for open dialogue and understanding.
3. Period Talk: How to Discuss Menstruation Openly and Comfortably with Your Partner
Menstruation is a natural part of life yet talking about it can prove difficult due to social stigma and gender stereotypes. Two people in a romantic relationship will come to know each other intimately and your period is a topic that is sure to come up sooner or later.
It is not just about sex. From PMS to period products and the occasional blood stain, menstruation is messy business that has led to many awkward conversations, especially in heterosexual relationships. We're here to remind you that there is nothing to worry about or be ashamed of.
If you are in a sexual relationship, your partner is probably aware of your menstrual cycle, but how much do you talk about it? Can you say "I'm on my period" in a non-awkward way? Have you asked your partner to buy period products for you? Do you know how he feels about period sex?
Someone who has never experienced menstruation can harbour misconceptions and biases. But do give your partner the benefit of the doubt! Attitudes towards periods are changing, and many men are stepping up. Approach the topic of menstruation in a casual, non-confrontational manner. You and your partner can track your periods with an online menstrual cycle calculator so you don't get caught off guard.
4. Building Our Family: Exploring Desires and Considerations for the Number of Children
The decision to start a family and raise children is a significant milestone in many relationships. Discuss your parenting styles and approaches to raising children. Are you more inclined towards a strict or lenient parenting style? How do you envision disciplining and setting boundaries for your children? For instance, one partner may believe in a structured approach, while the other may prefer a more flexible and nurturing style. Understanding each other's perspectives will help you find common ground and establish a consistent parenting approach.
Share your family traditions and values that you would like to pass on to your future children. Discuss the importance of cultural celebrations, religious practices, or other traditions that hold significance for both of you. It's essential to understand each other's beliefs and determine how you can incorporate them into your family life.
Talk about the roles and responsibilities you envision for each other as parents. Discuss how you can support each other in balancing work, childcare, and household duties. Address any expectations or concerns about the division of labor and childcare responsibilities, ensuring that both partners feel valued and supported in their roles.
Express your desires and thoughts regarding the number of children you envision having. Discuss your reasons and consider factors such as financial stability, personal goals, and the ability to provide individual attention to each child. Finding common ground on the ideal family size will help you align your expectations and plans for the future.
5. Growing Stronger Together: Supporting Each Other's Growth in Relationships
When discussing personal growth and supporting each other's individual aspirations, it's helpful to share your personal passions and hobbies with your partner. Discuss the activities that bring you joy and fulfillment outside of your relationship. Encourage each other to pursue those interests and find ways to incorporate them into your lives. For instance, if you love painting, your partner can create a dedicated art space for you at home or join you in exploring different art techniques.
Discuss the support you need from each other to pursue your personal growth. This can include emotional support, practical assistance, or simply being a sounding board for ideas. Identify the specific ways in which your partner can uplift you and help you overcome challenges. Similarly, ask your partner about the kind of support they require in their personal growth journey.
Supporting each other's personal growth is vital in any partnership. By acknowledging and fostering personal growth, you can create a relationship that empowers both partners to thrive and become the best versions of themselves.