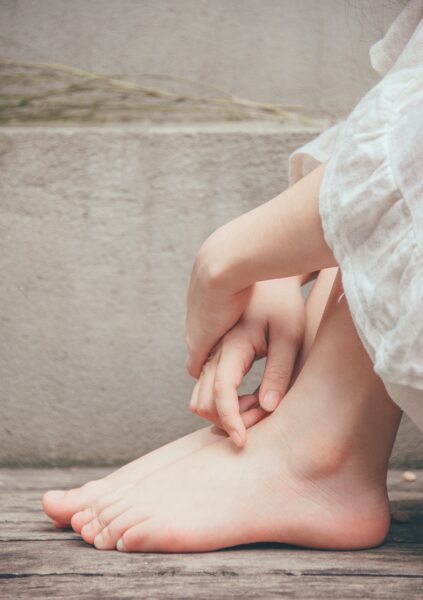 Taking care of your toenails is an important part of overall foot health and hygiene. If you neglect your toenails, you may be putting yourself at risk for fungal infections, ingrown toenails, or other problems that can cause discomfort and pain. Fortunately, there are some easy ways to care for your toenails and keep them looking healthy and neat. This blog will discuss the most effective tips you can take to maintain good toe care on a regular basis.
Trim Regularly:
It's essential to ensure your nails are kept trimmed and filed down, particularly if you tend to get ingrown toenails. An ingrown toenail is a process where the sides of a toenail grow into the soft skin, leading to pain and potentially even infection. The best way to prevent this is by keeping nails short and not curved. Aim for cutting your toenails after a shower or bath when they are softer and easier to cut, but be careful not to trim them too short.
When trimming your nails, it is best practice to use nail clippers that are specifically designed for toes. These types of trimmers will be longer than regular fingernail clippers, enabling you to effectively cut the thicker nail without causing any harm. Additionally, using an emery board or other file can help keep the edges rounded and smooth so that the skin near the edges does not snag when wearing close-fitting shoes.
Keep Your Feet Clean and Dry:
When washing your feet with soap and water, be sure to pay special attention to the area between your toes. This is where bacteria and fungi can thrive if not taken care of, leading to infection or more serious conditions such as athlete's foot. An athlete's foot affects the skin of the feet, causing it to become scaly and flaky. It can also cause itching, burning, and redness.
After washing your feet, it is essential to dry them thoroughly with a clean towel, especially around the toenails. This can help prevent moisture from gathering and furthering an infection since the fungus is more likely to occur in damp environments.
Buy Reputable Nail Polish:
Using nail polish on your toes is fine so long as you choose an appropriate product from a reputable brand. Unfortunately, low-quality polishes can contain toxic ingredients that can lead to problems such as discoloration, brittleness, and infection.
When choosing a nail polish, look for products that are labeled "3-free" or "5-free". These terms refer to the fact that certain toxins have been removed during manufacturing, usually formaldehyde, DBP (dibutyl phthalate), and/or toluene. And please avoid using artificial nails or gel nail kits, as they can be difficult to remove and may make your natural nails weak and brittle over time.
Regularly Examine Your Toenails:
Finally, it is important to keep an eye out for any changes in the appearance of your toenails that may indicate a problem. This includes discoloration, swelling, deformity, or anything else that looks out of the ordinary. If you have any concerns, be sure to contact your doctor right away. If you struggle with pain in your foot, then this should also be checked out. It may be that you need to seek Plantar Fasciitis treatment so you can stop the issue from getting worse. 
Following these tips regularly can help ensure that your toes remain healthy and free from potential problems. Don't forget to trim your nails regularly, keep your feet clean and dry at all times, use safe nail polish products only, and do regular examinations of your toenails so you can catch any issues early on.