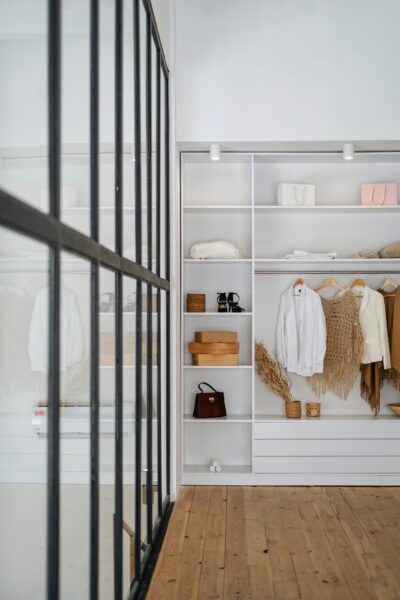 When you are a fashionista like me, moving a closet can be very time-consuming. I mean, just thinking about it gives me shivers! Don't stress if you are in this position! There are so many tips for organizing a new closet and moving your closet and I am SURE that you can do it very easily once you make a game plan. If you are worried about it, follow these 4 tips for organizing a new closet:
Make sure you have enough storage space
When you first decide to rent or buy a house, if you are anything like me, you will probably check out the closet space that you are working with before you actually make the move and try to fit all of your clothes into your new space. When you look everything over, first, give it a good deep clean. Then, make sure you have enough storage space. Do you have any drawers? Any shelves for folding clothes? Do you need to bring in a dresser? What about your hanging space? The first step is to make sure that the space you're working in is actually doable for your individual clothes situation. What do you need to do to make your new space work for you?
Declutter before moving
Once you know what your space looks like, you have a few options. For starters, you could add more containers and shelves, and drawers to your space. You could add dressers in your bedroom or your closet, to make sure that everything fits. Another option is to pull out your seasonal clothes and pack away everything else. Or, last but not least, you could choose to declutter your closet BEFORE moving. You want to make sure that you do this before because you don't want to have to pay more to move everything and then have to move it again (to the dumpster) after you moved. Make it easier on yourself and just declutter beforehand.
Go through your closet and figure out what you haven't worn recently – this could be in the last 6 months, last 12 months, or longer. It's up to you, at the end of the day. No matter how much or how little you declutter for yourself, you will be saving yourself a lot of time and effort decluttering before your move. It will also make your life much easier once you go to unpack everything!
Transport your items better
Once you have everything ready to go, it's time to start the packing process. If you have a large closet, you know that this will probably be an undertaking, but there are ways that you can make it easier on yourself. For starters, anything hanging can stay on hangers if they are just being placed into your new closet. Wash anything that you need to before, but remember that you can also wash things after-the-fact, in your new home. In fact, that might be a better option if your clothes are being transported in boxes and/or bags. Last but not least, if you are really overwhelmed by packing and/or transporting your closet, just hire the job out to professional movers, such as Page Relocation. They are office movers in Atlanta and residential movers in Canton and they come highly rated. They say, "Moving does not have to be stressful. Let us professionally pack and move you making this your simplest move ever. With unmatched care for your home and possessions, our vetted and trained teams will provide an incomparable moving experience custom-designed for your needs. From your initial consultation to your final satisfaction check, Page Relocation is dedicated to ensuring your next move is your simplest move ever."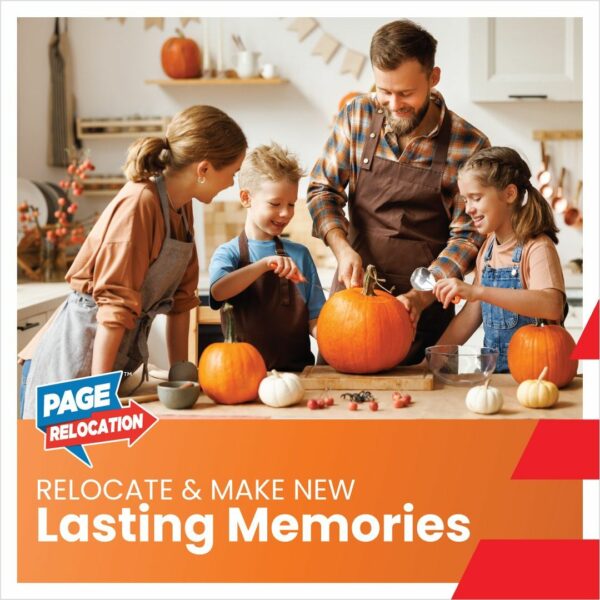 Unpack boxes outside of your area
Once everything is inside your space, it's time to unpack, but don't actually unpack inside of your closet. Keep the boxes in a different room and then move all of your items to your closet. This way, you don't feel overwhelmed with tons of boxes and not enough space to actually move around and organize within your closet!
There you have it – 4 tips for organizing a new closet! Do you have any other tips to add to the list?
We appreciate the support of MoversBoost. MoversBoost is a Google Partner providing Google Ads management for moving companies, and organic SEO growth services.