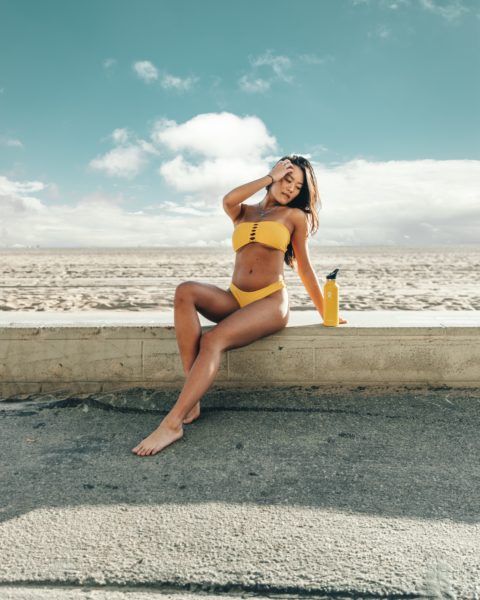 Recovery is a big part of any cosmetic procedure, especially if surgery was involved. It's important to give yourself the opportunity to rest and recover in order to ensure you don't suffer any problems later on down the line. Failing to recover properly can have negative consequences in the long run, so it's something you'll want to get right.
We're going to talk today about some of the most important and fundamental tips you should keep in mind if you want to make sure you recover after a cosmetic procedure in the correct and proper way. So if it's something you're currently going through, read on and find out more.
Listen to Your Doctor
First of all, you should make sure that you're listening carefully to your doctor and what they're telling you at each stage of this whole journey. They're there to look after you and make sure that you're doing things in a healthy and positive way. And they know better than anyone what's best for you and how you should recover in the correct and healthy way. Listening to your doctor and making sure that they play a part in your recovery and how you plan it all out will definitely be a good idea.
Take the Necessary Medication
It might be the case that your doctor prescribes you some medication that you need to take as you go through the whole recovery process, and it's important that you take that medication. If you're not giving yourself the help your body needs in order to get through the recovery, it'll probably take longer and might not be as healthy a process as it might otherwise be. So be sure to take the medication that you need if your doctor has prescribed it. Listen to their explanations as to why it'll be beneficial for you.
Get Plenty of Rest in Order to Recover Quicker
It's important to get plenty of rest when you're going through a recovery process. Your body heals and recovers faster when you're resting and relaxing, and rest will probably be prescribed by your doctor after most surgical procedures. For some people, it can be hard to sit back and do nothing; especially if you're used to being busy and forever on your feet. So take the time to get the rest you need and find ways to keep your mind occupied as you do so.
Exercise in Moderation
Exercise is useful but it's something that should be done with caution when you're coming off the back of cosmetic treatment or surgery. Of course, it all depends on how invasive the surgery was and what kind of healing you're going through. This is something that you should try to discuss with your doctor because they'll be able to help you decide what kind of exercise you're ready for it. But it usually can be helpful when done carefully and in moderation.
Listen to Your Body
Listening to your body and making sure that you're doing everything possible to respond to what it's telling you is something else that can be useful when you're going through a recovery process. If you're feeling as if you're not ready to be moving around or getting back into your old routines, that's probably your body's way of telling you that you should step back a little and take things slowly. There's no need to rush this whole process because that just makes things more risky.
Keep Things Realistic
Being realistic about how long the recovery process is going to take is also something that's very important. If you have expectations that are too high or unrealistic, you might just end up finding yourself getting disappointed by how it plays out in reality. So try not to get ahead of yourself and don't assume that you're going to be back to normal in a matter of days if your doctor and surgeon have told you otherwise. As ever, listening to the pros is always wise here.
Get Lots of Vitamins, Iron, Fiber and Zinc Into Your Diet
Your diet also has a big impact when you're looking to recover from surgery or something similar. You should try to make sure that you're getting the right types of foods and nutrients into your diet if you've not been paying much attention to that before now. For example, you want to make sure that there are plenty of vitamins, iron, fibre, zinc and other key nutrients. These are the kinds of things that'll make the recovery a lot healthier and faster for you.
Research Recovery Tips Specific to Your Procedure or Treatment
It's always a good idea to do some specific research into the kind of procedure you're going to be going through and how it might impact you. From there, you can get specific tips and advice on the recovery process and how you might handle it best. For example, if you've had a breast lift carried out, these breast lift recovery tips might be just what you're looking for. After all, each procedure is different and that means each recovery will be different too.
Consult the Relevant Healthcare Professionals Before Big Changes or Decisions
Before you start making any big changes to your lifestyle or to the decisions you're making regarding your recovery process, you should take the time to consult the relevant healthcare professionals who are overseeing the recovery. They'll be able to help you decide what happens next and whether you're ready to move on to the next stage of your recovery or not. Most importantly, they'll make sure that everything is happening safely.
As you can see, it's important to take things slow and steady when recovering from any kind of cosmetic procedure. If you rush things and don't take the time to let your body heal and recover, you might end up regretting it later. That's clearly not what you want, so make the most of the guidance above.