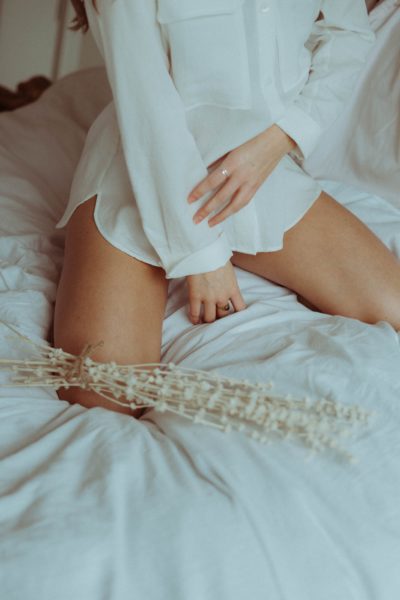 More of us are trying to live sustainably, reducing the amount of waste we create as well as switching to organic earth-friendly products. There are lots of areas of our lives where we can make changes – including our sex lives.
Many sex products can incorporate non-recyclable plastics and chemicals. However, eco-friendly sex products do exist. By making the switch to these products, you could make your sex life and your bedroom more sustainable.
Bio-degradable sex toys
The majority of sex toys are made from plastic that is non-recylable and not biodegradable. However, in recent years, a number of brands have started to come out with eco-friendly options.
The Premium Eco Air toy is one example – based on the best-selling Premium model, the toy was inspired by a crowdfunding campaign. It's a vibrator made from a biodegradable recyclable plastic known as biolene. It comes with a rechargeable battery that's also replaceable.
Aluminium sex toys are another alternative. Aluminium is a great material because it's recyclable and skin-friendly. Companies like Lovehoney have vibrators made from recycled aluminum that could be worth looking into.
Want to explore other options? Check out this guide to environmentally friendly sex toys.
Organic lubricant
Most lubes are made using synthetic chemicals, some of which aren't very eco-friendly to produce. Others are made from natural ingredients like coconut oil, but may involve the use of pesticides during the farming of the ingredients. Switching to an organic personal lubricant could be a more eco-friendly option.
Organic lubricants are typically made from ingredients like coconut oil or aloe vera with no pesticides used during the production of these ingredients. It's worth exploring different options to find an organic lubricant that is right for you
Eco-friendly condoms
Most condoms are made of latex, which is biodegradable. However, many of them use chemical lubricants, scents or flavors, which makes them not entirely eco-friendly. For couples that regularly have sex using these condoms, they could be a big source of harmful disposable waste. 
You're best off looking for condoms that market themselves as being eco-friendly. These are unlikely to contain the chemicals that you may find in regular condoms. Vegan condoms meanwhile don't contain any animal products and could also be worth looking into.
Ethical lingerie
A lot of lingerie brands use synthetic materials and chemical dyes which aren't environmentally friendly. However, there are a number of ethical lingerie brands that allow you to dress sexily and sustainably.
Such brands rely mostly on cotton and use organic dyes where possible. Others make use of recycled synthetic materials, helping to provide extra comfort and durability. Uye Surana, Anekdot and ColieCo are a few examples of ethical lingerie companies. A number of mainstream fashion companies are also starting to move towards more ethical materials options with certain lingerie products.