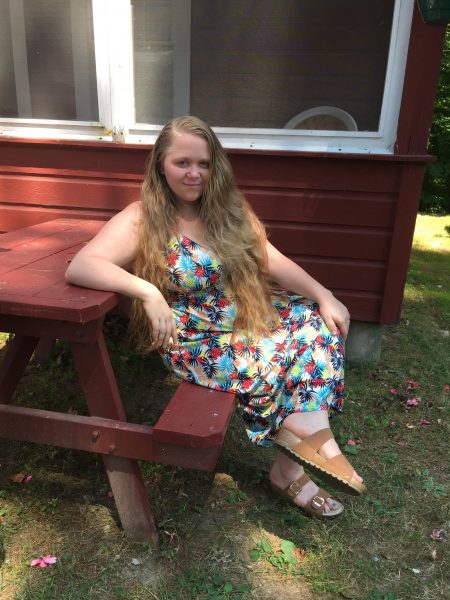 A few weeks ago we went up to Lake Winnipesaukee and went camping with our friends in Alton Bay before taking our son up to Story Land for the first time. He totally loved it by the way! On Sunday, we went to church at St. Katherine Drexel Catholic Church in Alton, NH and I wore my favorite summer maxi dress and the comfiest sandals on the planet.
These Secret Celebrity Cookie Jar Sandals have a memory foam footbed and super soft adjustable straps making these the most comfortable shoes I currently own. They go with everything in my wardrobe from jeans shorts to dresses. I love that they have a little bit of a wedge heel because that makes my calves look awesome. They come in 4 different colors and sizes 6 – 11. They run true to size.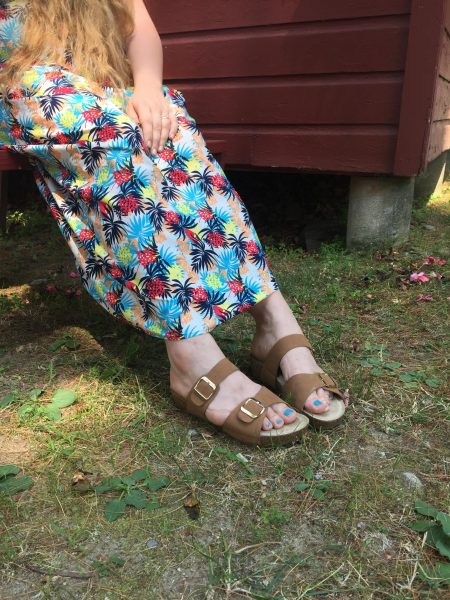 Secret Celebrity Shoes has an amazing collection of summer sandals, at prices you'll love. The two-strap style is super popular right now. Rather than buying those big brand ones that everyone has a knock-off that looks eerily similar, grab a pair of these sandals that are a 100% comfier than the cult-favorite and have a little bit of a wedge heel that gives them a more slender look. I absolutely love these sandals and know you will too!
Check out the other sandals available from Secret Celebrity Shoes like the Tough Cookie sandals that The Fashionable Housewife is currently obsessed with. You can also find a small selection of Secret Celebrity Shoes on Zulily with prices starting at just $6.49!
Outfit of The Day
Dress:Â Palm Tree Dress from Zulily
Shoes:  Secret Celebrity Cookie Jar Sandals