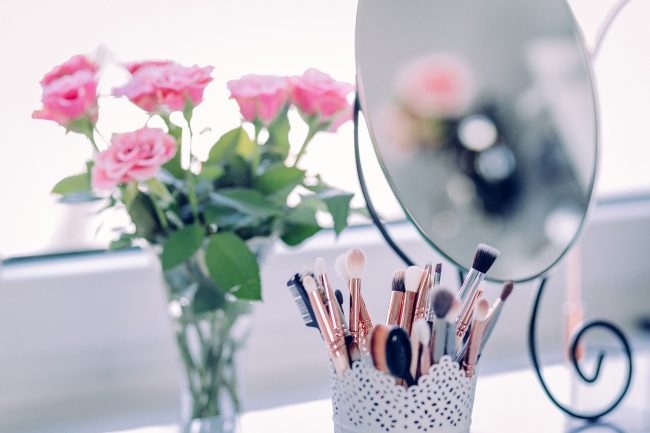 It is a universally accepted fact that when you feel better in your own skin, you enjoy your life more. People feel comfortable with themselves by different means. One of the first things people notice about you is your face, so many people turn to skincare and makeup. Often, makeup and skincare are pitted against each other to see which is the "dominant" routine for happiness. However, in the end, it's all about making you feel great!
Good Makeup
With makeup, the emphasis is on enhancing your natural beauty with some glamour. Many see it as a cover up for your face, but in reality, it is simply a pleasurable way for women to feel more at home in their skin. However, the proper makeup products can make all the difference in the world to your overall appearance.
You should search for products that are more natural and not animal-tested. Non-animal tested products tend to be safer and less chemically enhanced than expensive products that do test on our furry friends. Cruelty-free brands include Urban Decay, Anastasia Beverly Hills, Elf, and NYX, among many others. Finding cruelty-free makeup is all about the research that you do before you purchase your makeup, or it can be as simple as asking one of the beauty experts at your preferred makeup store.
With makeup, you definitely want to have good foundation, concealer, eye products, lipstick or gloss, and blush – and those are the basics. You'll also want to look for the best methods of application, be it sponge or brush, depending on the final look you want to go for. Of course, there are also all sorts of extras that can be added for an even more sophisticated look, such as eyeshadows, highlights, and contouring.
In the end, your makeup routine depends on what you desire. Ask your friends, ask the beauty store workers, or even ask the internet – finding amazing makeup products with the right touch for your look is easy!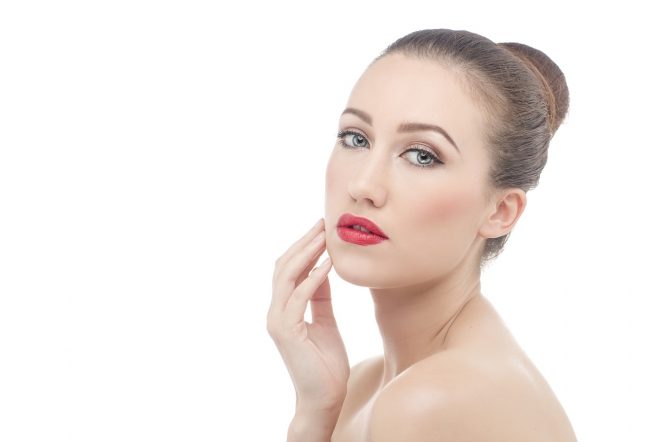 Good Skincare
In truth, regardless of whether you prefer makeup or not, skincare routines will only ever be beneficial and help you feel amazing. There are tons of different products you can use to care for your skin, all of which help enhance and nurture your natural beauty even before you apply any makeup. Finding the right products for your skin type and tolerance might be a journey, but it will be worth it.
Some important skin care products include moisturizers, toners, and even sunscreen. Sun damage is one of the biggest risks for our skin, so finding products with SPF protection or just a light sunscreen to wear underneath makeup products is incredibly beneficial.
As with makeup, less chemicals is more – or, at least, less unnatural chemicals. Of course, skin products will contain chemicals beneficial and complementary to the chemical compounds present in our skin. However, finding the products that do not overload their products with unnecessary "extras" is very important to the health of your skin.
Products such as cleanser and toner keep your skin clean and balanced. Skin is constantly exposed to the "harsh" atmosphere of the world, and it needs help maintaining a chemical balance. Exfoliants keep your skin fresh and help clear away dead skin cells, allowing your healthy skin to breathe and flourish. Serums are more specific to your taste, as they can help with everything from anti-aging to enhancing your natural glow to repairing scars, so these will be some of the most important things you choose.
Makeup + Skincare?
In truth, though, skincare and makeup go hand-in-hand nowadays. Sure, you'll still want to find some good toners and cleansers, but many natural makeup products now have the necessary ingredients to be moisturizers and help keep your skin healthy. Finding amazing products is as simple as an online search, and it isn't limited to just skin – there are also natural ways to give your eyelashes and eyebrows the boost, length and volume you desire. You can find reviews of eyebrow and eyelash serums on sites like HHBeauty. Sites like this exist for makeup, skin care, and hair styling too – you just have to be willing to find what's best for you.