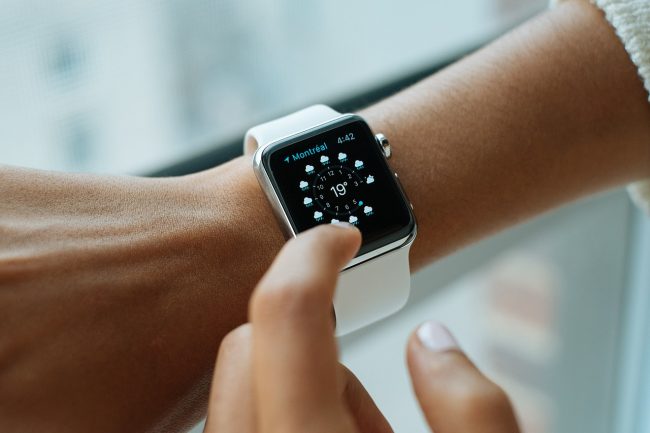 There are few accessories that you can wear day in and day out without them becoming dated or running the risk of them clashing with your outfits.
This wonder accessory? A watch.
In the 90s, watches for women had fallen out of favor. Instead, they wear replaced with bracelets or bare wrists, which, while pretty, served little purpose except to look good. Now it seems that watches of every kind are back on trend. From Apple Watches to Fitbits that do almost anything you can think of, as well as keep time, to classic timepieces that are both delicate and stylish, watches are back in style.
Why should you wear a watch?
Like your purse, your coat, or your shoes, your watch says a lot about your style and about what you value. Whether it's a sports-luxurious style or an elegant bracelet, your watch advertises what kind of style you have, what you enjoy in life, and what defines you.
While this may seem like a lot of weight to put on something as small as a watch, consider how much weight you put on your shoes, your purse or your haircut and you will begin to see the weight a watch has; a Fitbit over a Rolex, or a Michael Kors' leather band over a Van Cleef and Arpels diamond accented piece, they all say vastly different things about the people who wear them.
Practical and efficient
While we're all carrying around cell phones and tablets that show us the time, there's a simple, classy efficiency to simply turning your wrist to check the time. If you are at a movie, in a rush, or at an important event, you don't want to be pulling out an electronic device to check the time. Plus, electronic devices are distractions. It amazes us how many times we can take out our cell phone to check the time, only to promptly forget it since we have now decided to respond to emails or texts. Watches allow you to focus and to look focus.
Watches encourage minimalism and simplicity
Can you get a device that does it all for you and wear it on your wrist? Sure! But that doesn't necessarily mean this will be the most gratifying or convenient option.
Our lives are controlled by our connection to our electronic devices. Rates of burnout from working overtime and from feeling like you need to play catch up with the world are an all time high.
To help avoid these pitfalls, take the Internet (and the world) off your wrist and expect your timepiece to do only that: tell time.
Watches are a legacy
How many times do you hear about someone handing down an iPhone? Not so with watches. We wear our watches every day. They become a part of us and as familiar to our family and loved ones as our myriad quirks. A fine timepiece can be something that your family passes down for generations to come.  It can be a meaningful gift on a birthday or anniversary that goes beyond consumerism and speaks to the legacy of a finely crafted timepiece.
Gifting a watch says: "wear it every day and know that I think of you."