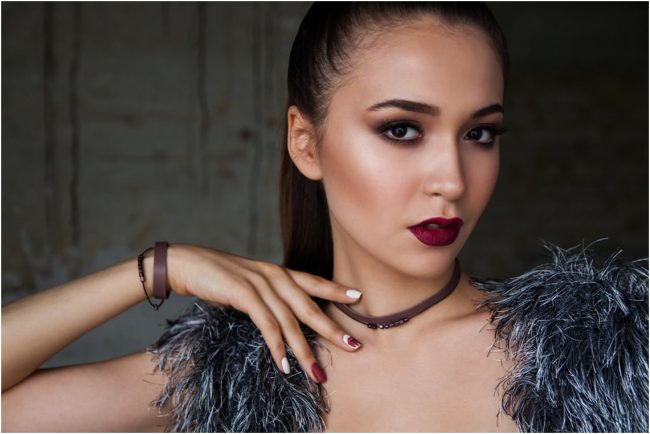 Christmas, the most wonderful time of the year, is fast approaching…
And that means party season!
You either love party season or you hate it. Some of us can't get enough of sparkly dresses and dancing 'til dawn, but for the more low-key among us, party season can be a bit of a nightmare.
Whether you like to spend your holiday season enjoying a shandy and having a shimmy on a dancefloor, or would rather be curled up with a mulled wine watching Elf, we've got you covered.
For a Christmas catch-up with friends, the office party or a big New Year's Eve blow-out, these beauty tips are sure to help you shine this party season.
So, when it's time to throw on your party dress, you'll feel your best.
Prepare
Before you get ready for the big night (or nights), do a little prep. The change in seasons means you should have switched up your beauty regime, but if you want to prepare in a way that makes you look and feel good, go for a little luxury.
If you suffer from dryness, a face oil is a way to add a little decadence to your regime that'll make you feel special come the big night out.
Exfoliate to make your complexion shimmer and your skin clear and supple.
Try a New Do
A guaranteed party season mood-booster is getting your hair done. It's the perfect time to do something special with your hair to make you feel fresh.
Whether that means trying a new color, trying a new style, or getting your roots done, just do it.
If you want to feel different from how you do on the day-to-day, go for a new style for the party.
Voluminous curls will help you feel as bouncy as they look, or wearing your hair sleek and straight will keep you a cool customer on the dancefloor.
A Bold Lip
Pucker up! Nothing will give you kiss-me lips like a bold color this party season.
Bold lips have always been a staple of party season beauty-prep, but honestly, if it isn't broke, don't fix it!
Red is always good to turn a girl into a glamour puss, but if you like to be a bit more rock 'n' roll, go for a deep purple. This is a look both sexy and surprising, guaranteeing to turn heads.
Go Bold with Your Brows
The days of overplucking are long over. It was many moons ago that big brows became a thing on the catwalk, and the trend has no signs of slowing down.
The eyes are the windows to the soul, so the eyebrows are the curtains (or whatever you decorate your windowsill with). Make you brows perfect for a party by going for an eyebrow threading or eyebrow tinting treatment in Melbourne. Catch eye contact and keep on trend.
Eyeliner Doesn't Get Old
As a reliable beauty tip, eyeliner is a beauty style that doesn't age. Whether it's always a part of your routine or spends its life lost at the bottom of  make-up bag, consider eye when you want to get into the party mood.
A cat-eye flick is classic and glamorous, lending you some of that Old Hollywood sensuality.
To channel some grunge-cool, smear a stick across your lid to give an impression of effortless chic.
Don't be Afraid to Add Sparkles
Christmas is the time when normal things become sparkly.
Trees, which normally stick to a reliable green and brown palette, all of a sudden are covered in red, gold and silver glitter. A Christmas party is the perfect time to channel the spirit of the season and go for a glittery look.
Have an A-list moment by applying a sparkly highlighter to your upper cheekbones and your eyelids like Rihanna. It frames your face beautifully and adds a spirit of fun to the celebration.
If that's a bit bold for you, a glittery eyeshadow works wonders, lifting your features while adding seasonal sparkle.