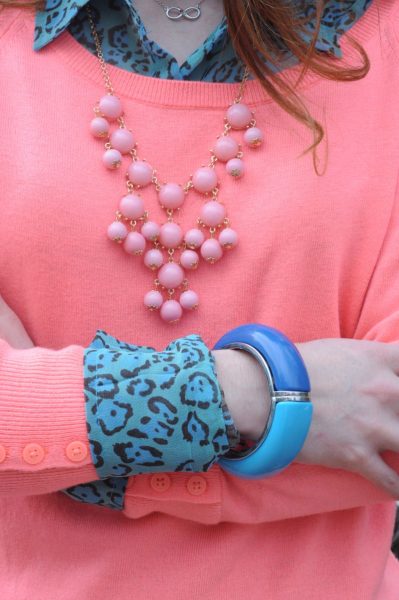 Jewelry can be skillfully crafted by hand to create different pieces such as bracelets, necklaces, rings, cuffs, earrings and chains. With this type of jewelry you will be able to find unique items that match your taste and personal style. Different techniques are used to come up with interesting and stylish sets of jewelry that you can wear with various outfits.
Importance of Maintenance
After purchasing pieces of jewelry, it is important to take proper care of them to avoid breaking, scratching or causing any form of damage. If your pieces are fragile, you can take them off during activities such as exercising and gardening. Using harsh chemicals to clean your jewelry may lead to damage and physical exertion can cause breakage.
Storage
Store all your jewelry in dry and cool places. Consider using boxes that are specially designed for storage. They usually consist of fabric lining that helps to protect the jewelry from scratches and friction.
Other storage options such as soft pouches also help to maintain the good condition of your items.
When you travel, pack your jewelry separately to prevent it from rubbing up against the rest of your luggage. Ensure that your pieces, especially smaller ones, are secure to avoid losing them along the way.
Cleaning
You do not need powerful or toxic substances to clean your jewels. These can be corrosive and cause adverse effects to the materials that your jewelry is made from. Use soft and clean cloths to remove any signs of dirt or tarnish from your handmade jewelry.
Fashion Tips
When it comes to fashion, choosing items that suit, enhance, highlight and flatter your features should be the goal. One of the quick and simple ways to make your best features is stand out is by wearing different types of accessories.
Choosing the right accessories can create the illusion of leaner neck, slanting cheekbones and defined calves. Shoes with higher heels make legs look longer while a colorful scarf around your neck can brighten up your eyes.
Applying some makeup can also serve as a good way to complement your look. Depending on the outfit you are wearing and the occasion, you can use makeup to bring out the colors of your clothes and add visual appeal. Experiment with a bold lipstick or eyeliner for a different look.
 
Clothes and Accessories
When you want to make decisions regarding the clothes and accessories that you should buy, look for ideas in fashion blogs and magazines. These are great sources inspiration as well as ways to connect with people whose taste in clothes may be similar to yours. They also provide useful information about where you can purchase the items.
Adapt the accessories of your choice to your personal style. There are virtually limitless options to choose from and you can start your accessory collection with pieces that suit your style. When you become familiar with accessorizing, you will be able to experiment with a variety of pieces and bolder options.
Some of the basics that you can invest in as you update your wardrobe include gold or silver earrings, gold or silver chains, pearl necklaces, neutral scarves, leather belts, hair accessories and hats.
Guest Writer:
Sharon White is a freelance writer and blogger. She says she is passionate about creative writing and sharing information through online platforms. Her hobbies include listening to music, dancing and exercising. Visit the site for more information about handmade jewelry and rings.