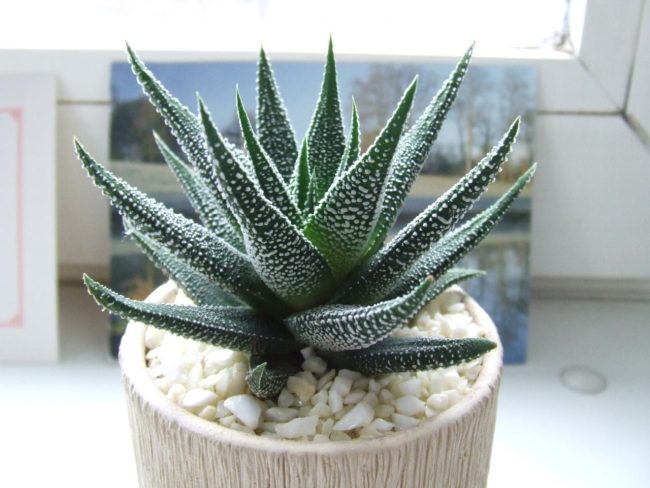 Image via Flickr by robertivanc
Placing a few plants around your home is an easy way to make your rooms more attractive. Yet houseplants do more than merely improve your decor. Discover five health benefits of having plants in your home.
Enhance Natural Skin Care From Aloe Vera
Aloe vera is commonly used to offer relief for burns, eczema, and other wounds. You can also use aloe vera as a daily moisturizer to help relieve dry or cracked skin. However, these elements aren't the only health benefits you can get from aloe vera.
If you suffer from bad breath, 1/4 cup of pure aloe vera gel mixed with 1/2 cup of water can soothe acid indigestion, which is one of the common causes of bad breath. Keep in mind, however, that aloe vera is also a natural laxative, so don't use too much.
Improve Productivity
If you find you have difficulty concentrating while you study or work, place a few plants around your desk. Studies have shown that plants can improve memory retention by 20 percent and increase productivity by 38 percent.
Plants not only aid in the preciseness and caliber of our work, but they can also improve our creativity. According to some studies, simply having a little greenery where we do our artistic work can increase creativity by 45 percent.
Promote Better Breathing
Plants and people have a symbiotic relationship. People breathe in oxygen and release carbon dioxide, and during photosynthesis, plants take in carbon dioxide and release oxygen. Placing a few plants around your rooms can increase the oxygen level in your home.
Many plants conduct photosynthesis during daytime hours, but orchids and succulents perform their photosynthesis functions during the evening, which makes them ideal for bedrooms. Place the plants in these rooms so that you'll have fresh air to breathe while you sleep.
Purify the Air
Plants are good for more than releasing fresh oxygen into the air; they're also a natural way to purify the air. Like the filter in your HVAC system, houseplants trap toxins and prevent them from circulating in the air inside your home.
Studies have shown that plants can remove volatile organic compounds (VOCs) such as benzene, which is present in printed paper and books; formaldehyde, which is found in grocery bags, vinyl, and rugs; and trichloroethylene, which is typically found in paint, solvents, and synthetic fibers.
Lift Your Mood
Along with helping us feel better physically, plants are also great mood boosters. They can reduce stress, depression, and anxiety while improving feelings of optimism, calmness, and well-being. Flowers can also immediately encourage happiness. Additionally, one study by the Texas A&M University College of Agriculture and Life Sciences showed that people who care for plants are more likely to have empathy for others. Taking care of plants can also help you improve your relationships and increase your compassion.
Although we often think of houseplants as simple decorations that improve our decor and bring a little nature inside, the five benefits above show that houseplants can also enhance our health and mood.