I have been slowly moving towards fall colors for my nail polish. I can't decide between the new nude-color nail trend or to go with a more obvious fall color. For Labor Day weekend and this last warm week of September, I have decided to wear CoverGirl's Outlast Stay Brilliant nail polish. Today I am wearing CoverGirl's "Out of The Blue" #295…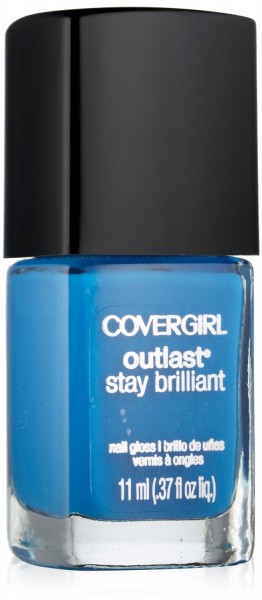 Application of the nail polish was easy. I found that even if you were running out of the house, one coat could be satisfactory. The nail polish is quick drying, and does not begin to crack near the tips for a few days. I love how bright the shade of blue is. It is the perfect shade for a lazy summer day just sitting in a lawn chair sipping a pina colada. What I am concerned about when I apply nail polish is how long it will last before it gets too ugly that I have to change it. This particular nail polish, depending on my activity level, will stay on for almost a week and still be nice and presentable.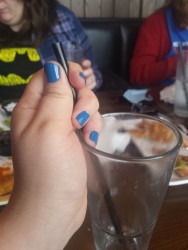 Although the lazy days of summer are coming to an end, I look forward to the lazy days of fall. Followed shortly by the lazy days of winter. I kid. I am ready to embrace the warm tones of autumn. Until this week ends, I will rock my summer flair.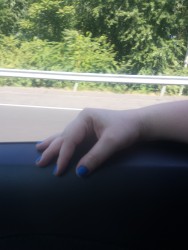 Want this fabulous color? Get Covergirl Outlast Stay Brilliant Nail Gloss in "Out Of The Blue 295"
on Amazon!