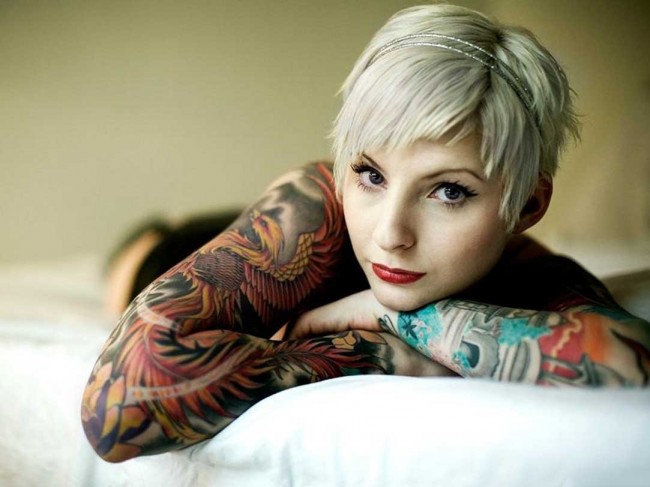 Some college girls may not be comfortable having their whole body filled with tattoos. Some may choose to have small but beautiful tattoos. These tattoos do not call for a lot of attention but the fact remains they are there.
Small Tattoos Design Ideas
Heart tattoo
Heart tattoos are usually used to symbolize love for humanity or life.
Paw tattoo
These are tattoo images of paw. For example cat prints symbolize playfulness while dog prints symbolize strength.
Star tattoo
These are inspirational tattoos that are used to define success. They teach an individual to have a bright life like a star.
Butterfly tattoo
These tattoos symbolize change or rebirth. A caterpillar changes to a butterfly. That is a positive change.
Angel wings tattoo
These are tattoos with different meaning. Some symbolize people that were lost and still remembered.
Feather tattoo
These tattoos have different meanings depending on the wearer. Some symbolize freedom.
Dream catcher tattoo
These are tattoos that are believed to catch bad dreams that one may be having while asleep.
Lotus tattoo
These tattoos have different meanings, some mean perseverance over a lot of hardships, rebirth or may symbolize a woman's sexuality.
Bow tattoo
These are ribbon tattoos that are very popular among girls. These tattoos symbolize innocence.
Words tattoo
These are words or phrases that a wearer may choose. Some may choose their names, celebrity names or a name of a person that influenced their lives.
Rings or jewelry tattoo
These are decorative tattoos. These tattoos have different meanings.
Makeup tattoo
These are tattoos that are used by the girls who don't like applying makeup. You can get a large variety of Eyeshadow Tattoos
on Amazon. Some may choose to tattoo their eyeliner but I hear it's pricey.
Celestial tattoo
These are tattoos that represent the sun, moon and stars. They have different meanings.
Piercing tattoo
These are piercings around the body and one may choose have them on their ears, noses, tongue or stomach.
Dragonfly tattoo
Dragon tattoos are beautiful and can be made from different colors. They symbolize peace, purity, good luck and strength.
What to consider before choosing a small tattoo…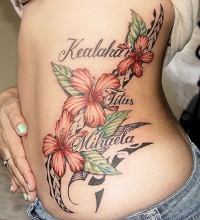 A lot of caution is needed while choosing a tattoo design. Therefore one should be so careful when choosing the size of a tattoo because some tattoos may be too large and less attractive. A tattoo should also be simple because a complicated tattoo may have errors while acquiring it.
Choose a design and colors that attract you. Many people make the mistake of copying images from the internet or their friends and later regret having those tattoos. Make sure you get a tattoo that you like.
When one is choosing a tattoo, he or she should be clear about the end result of a tattoo. Small tattoos lose their beauty as one gets old. It becomes blurred and invisible. A tattoo is a permanent mark; therefore one should make wise decisions.
For those who don't want permanent tattoos can get more images on custom temporary tattoos, and choose their desired images.