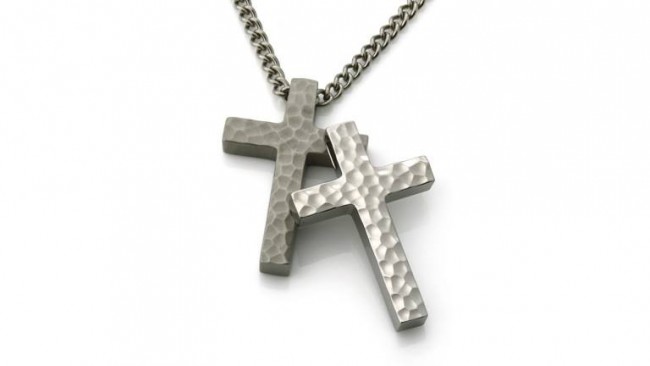 Titanium is becoming an increasingly popular material in jewelry. This is because the material is not just beautiful, it is also very lightweight and extremely strong. As such, it can be used in many different ways. Did you know, for instance, that NASA uses titanium in various applications because it has such unique properties? However, not all applications are industrial. Due to the beauty of the metal, it is also very much suitable for jewelry design. This is becoming increasingly popular, but we are seeing a real emerging trend in titanium necklaces. These necklaces are durable and look super stylish. Furthermore, they have very ornate pendants that will suit men and women alike.
Titanium Necklaces
The technology available in jewelry making today allows titanium to be used and jewelers and artisans all over the world are creating absolutely stunning pieces. This is why we are also seeing so many people who have titanium wedding and engagement rings nowadays. What matters with a wedding ring is that it is supposed to last a lifetime, if not more. It is this very property that also makes it very suitable as a material for necklaces. It will never scratch or bend out of shape, and you could decide to wear it all the time.
Titanium is also a reasonably affordable material. This is quite important, because many people would love to wear a necklace but simply cannot afford gold or silver. Wearing imitation necklaces is also not an option. If they don't break, snap or discolor, they can cause all sorts of allergies and skin problems. This will never happen with titanium necklaces, as they are fully hypoallergenic.
How to Choose a Titanium Necklace
Some people feel that titanium necklaces are only suitable for men. This is because they are often quite thick, which can appear quite manly. On the other hand, as technology advances, titanium necklaces are becoming thinner. Additionally, they have little pieces of detailing that make them more suitable for women as well. As such, it would be a wonderful necklace for either gender that will really stand out from the crowd.
How to Find Titanium Necklaces
The one problem with titanium is that people often think all titanium is created equally. Furthermore, most people know that titanium is very affordable. Hence, if they see a truly cheap titanium necklace, they will think nothing of purchasing it and believing they struck a good deal. In reality, however, they will probably have purchased a very poor quality alloy that contains only small amounts of titanium. It is not uncommon for even the most expensive pieces to actually be made of a titanium alloy, but it will be a very high grade. The higher the grade, the more expensive the piece will be. However, the qualities that make titanium so interesting – its durability, its light weight, its hypoallergenic properties – are only available in high grade pieces. Hence, do not be tempted by price alone.