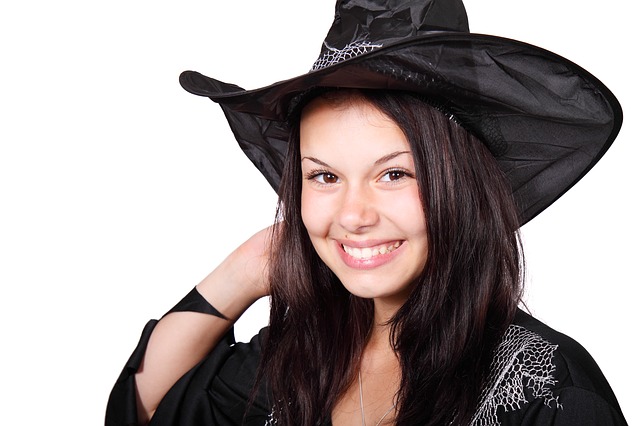 Looking great for that Halloween party or even walking around with the kiddos doesn't have to be difficult–or expensive.
If there is one thing that I have learned over the years, Halloween stores are fun, but incredibly costly. What is the point of being a fairy if I'm having to pay forty dollars and up for a single costume that likely won't be reused? Since then, I have had the fun of learning some easy, inexpensive DIY Halloween tricks.
Makeup
There is no reason to waste money on cheap face paint and Halloween-brand make up when you can use what you already have. Lipstick can easily become fake blood stains, lip liner turns into jagged scars, and a little bit of eye shadow and foundation and quickly turn you into a dirty zombie or a mermaid straight out of a fairy tale.
Whether you want to take the makeup a bit freestyle or look up some of the amazing costume makeup tutorials on the internet (there are some really creative ones to be found on both YouTube and Pinterest), using already owned makeup can offer the same results that all of those fancy makeup packets at your local Halloween store would get you.
Costumes in your closet
No, I'm not talking about last year's costume. With a little creativity, just about anything in your closet can be turned into a costume. A long, black dress can help you become the lovely Morticia. A sequin covered skirt could be the start of a beautiful mermaid's tail. You could even dress up that plaid shirt to become the zombie of a once-innocent farm girl.
With a starting point as simple as your closet, buying extra bits and bobbles to add to or alter your costume can help make it very inexpensive to pull off.
If what you are looking for can't be found in your closet, thrift stores often have pieces that may work for what you are looking to achieve–or even cheap, pre-owned costumes.
Out of the box ideas
When it comes to Halloween, getting a little crazy is perfectly acceptable. Whether your idea of being out of the box involves using a box (cardboard is excellent for creating fake wings of all sorts, by the way) or replacing the wigs for teased hair and hairspray, there is an unlimited wealth of costume ideas out there. Don't be afraid to use objects from around your home.
If you have a baby, you can also just get some
wholesale baby clothes
to play with for some custom ideas. Best of all, if you do simple modifications your baby will be able to wear the outfit throughout the year!
Albeit, putting Nutella on your face may be a bad idea no matter how wonderful it tastes.
What are you going as for Halloween? Share it with me down in the comments below!