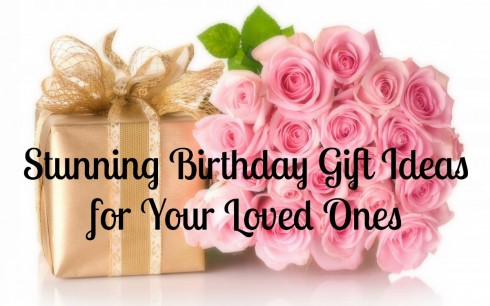 It is that time again, and this year you are looking for something very special. While the classic standbys are good, it helps to give gifts that remind the women in your life that they are truly unique! Therefore, the following ten ideas are a notch above, gifts that your loved ones are certain to love!
One – Hot Sunglasses:
Let your wife, girlfriend, mother or daughter know that she is truly awesome. A great pair of shades in any one of a number of exciting new styles will get the message across… with some style!
Two – A Gorgeous Piece of Diamond Jewelry:
Most women love jewelry. A beautiful ring, diamond necklace, bracelet, or earrings will speak volumes. Stores and online jewelers, such as Michael Hill feature great pieces at attractive prices that the women you love are certain to adore!
Three – An Exceptionally Good Bottle of Wine:
If the woman in your life loves wine and appreciates exceptional quality, why not give her an amazing bottle of wine, from either a boutique winery or a vintage bottle… to savor.
Four –The Ideal Coffee Machine
If she is into cappuccino, she is certain to enjoy brewing up her own gourmet coffee. Add a variety of fresh coffee beans and an electric grinder. (Your home may soon become the local café!)
Five – A Club Membership
If a single bottle of wine or a coffee machine is not just right, why not enroll her in a gift of the month club. Treat her to a new coffee, tea blend, flower arrangement, or another novelty gift each month for the coming year. Give a present that she will continue to receive in the seasons ahead.
Six – A Spa Day:
Schedule a half or full day for her at the local spa. A massage, reflexology, a manicure, pedicure, or even a visit to a chiropractor could be the ideal gift for your loved one.
Seven – Workout Clothes:
If she has recently upgraded her fitness routine, a classy workout outfit will encourage her effort. Many great new colors and styles are ideal for a variety of exercise routines. In addition, if she is into sports or backpacking, a new tennis racket or backpack could be the perfect fit.
Eight – A New Handbag:
Take a hint from her favorite bag. Look for a handbag with similar dimensions and details. Then upgrade with something newer and slightly more fashionable.
Nine – Special Picture Frames:
Find the perfect frame for a special family photo or personal piece of art. A larger frame designed for a photo collage, or an electronic digital frame that displays a slideshow of photos, makes a special and truly unique gift.
Ten – The Ideal Weekend Getaway:
Take your wife or partner away for the weekend to a local bed and breakfast, or on a three-day cruise. Your mom, sister, daughter or grandmother will also enjoy time spent together. If getting away for the night is not reasonable, take her shopping or to the theater. What makes this gift so stunning is that it reminds your loved one that you care enough to create a space in time to enjoy your very special relationship!