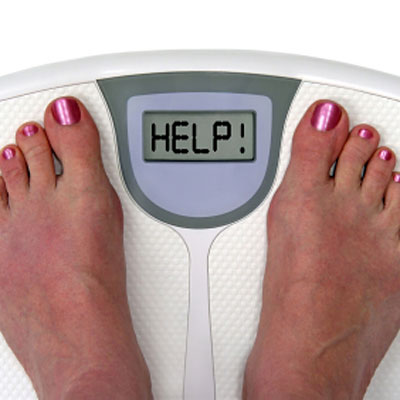 Up. Down. Up. Down. You're tired of yo-yo dieting, but you don't know what to do about your constantly fluctuating weight. You know you're not carrying around a healthy amount of fat but, at the same time, you don't want to go on another crash diet that will leave you heavier than when you first started. You are also sick of the word "diet." You want a healthy way of eating. Fortunately, you don't have to keep bouncing around on the scales.
 
It's All About Attitude
A lot of weight loss is in your head. It sounds a little corny, but if losing weight were as easy as cutting calories, you'd have achieved your goal by now. Most of the people who lose weight and keep it off have an attitude that they will succeed. Not only that, they keep that attitude throughout the dieting period and don't look at diets as short-term propositions. Rather, they look at diets as lifestyle changes. That's what you have to do – make a lifestyle change.
 
Find Your Motivation
Everyone's motivation is going to be different. Maybe you want to lose fat while gaining muscle. Maybe your mom and grandmother have heart problems and you want to avoid your genetic predisposition to heart disease.
Whatever your motivation, it has to be something that's personally meaningful. It has to be something that you'll pursue, regardless of what life throws at you. You've heard stories of people overcoming seemingly insurmountable odds. How did they do it? In a word: motivation.
It's how Olympic athletes win gold medals when they're not feeling 100 percent. It's how people like Jack London became best-selling authors even though he started out as, essentially, an illiterate dock worker.
Watching videos of people who have overcome incredible odds is an excellent way to ignite a fire deep within your soul. Take Dr. Terry Wahls, for example. She cured Multiple Sclerosis with diet. Impossible? She tells her unbelievable story here, and tells you how she did it. Or, consider the insurance adjuster who fell off a roof, suffering double pilon fractures only to will his way back from a wheelchair sentence into a 500lb deadlift. Don't underestimate the power of motivation. In fact, it might be helpful for you download some motivational or inspirational videos using  www.youtubedownloadersite.com so that you can review them "on demand" from your mobile device or tablet. Just remember to respect intellectual property with video downloads.
Make Healthy Choices
OK, at some point, you'll need specific food choices. Dieting can be difficult, and knowing what to eat can be even more difficult. There are a lot of theories out there about what constitutes "healthy" eating. But, most nutritional experts agree that whole foods are a good place to start. The "Whole 30" program focuses on just that – no junk food and all whole foods for 30 days.
From that point on, it's all about making changes to your eating habits.
Change Your Habits
Changing eating habits is hard. Start slow. If you take the view that you're giving up a particular food, you're setting yourself up for failure. Making changes should never be a sacrifice. It should be liberating. You should think "I finally get to get rid of this junk and start eating healthier."
It all happens with baby steps. Spend time introspecting about the food you eat, how it makes you feel, and how it leads you away from your desired health goals. Take food seriously. Then, try to justify eating those unhealthy foods rationally – you won't be able to. And, that's the first step down the road to a healthier you.
GUEST BLOGGER: Lisa Harold studies health and nutrition. She enjoys blogging about effective ways to take control of one's weight and fitness.